02/13/2017
Free Trip to Israel for Young Adults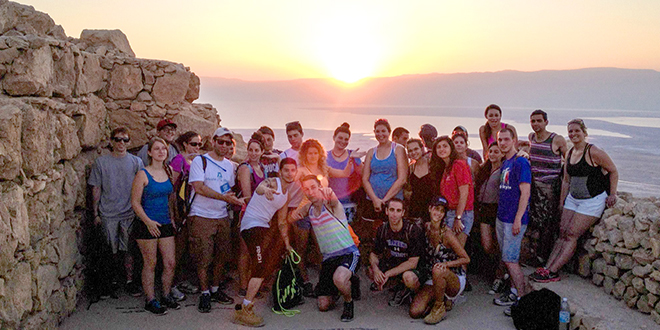 Do you know a Jewish Clevelander, ages 22 to 26, who is ready for a travel experience unlike any other? If so, they might be eligible for Birthright Israel, a free 10-day trip to Israel for Cleveland residents from June 18 – June 28, 2017. Learn more at www.ClevelandBirthrightIsrael.com.
The trip is life changing, according to Amanda Kravitz, a former Cleveland Birthright Israel participant. "Birthright has been an absolutely amazing eye-opening experience. From riding camels in the Negev desert, to hearing personal experiences from our new Israeli friends, to being challenged in a variety of workshops about Judaism, I could not imagine a more fulfilling trip."
In addition to visiting popular tourist sites, the Cleveland trip also takes young adults on a VIP visit to Beit Shean, Cleveland's sister city in Israel. While in Beit Shean, young adults can experience the strong partnership and unwavering support between Cleveland and its sister city. They will also receive a special taste of home hospitality and feast on ethnic foods with "Cooks of the Region."
This trip is a gift from Birthright Israel with additional support from the Jewish Federation of Cleveland. The Federation partners with Israel Outdoors, the largest provider of Birthright Israel trips, to offer a trip exclusively for residents of the greater Cleveland area.
Deadline to register is March 29. For more information, interested applicants can contact Matt Newman at mnewman@jcfcleve.org or 216-593-2880. Visit www.jewishcleveland.org/iconnect to learn about all of the Federation's opportunities in Israel for young adults.
---
Related Items