10/26/2012
From Russia, With Love
A guest post by Neil Waxman, Chair of the Overseas Connections Committee
Arrival: Thursday & Friday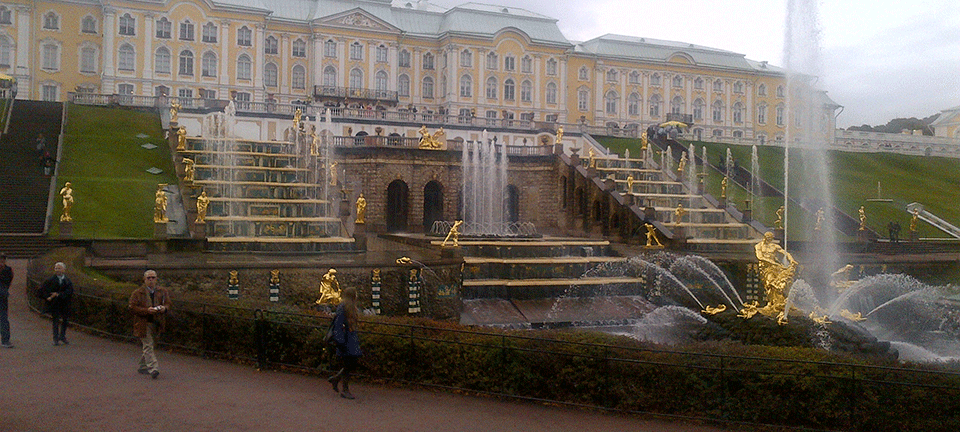 Wanting to give the less experienced St. Petersburg travelers some cushion to adjust (rather than jump right into touring of programs and facilities) we took a day of touring, some of which was driven by the desire to tour Peterhof, Peter the Great's summer palace, surrounded by gardens and an unimaginable number of fountains of every size and style – all powered by gravity – before it closed for the season on Sunday. This was intended to be Versailles "on steroids," and that is exactly what it is.
This was followed by a trip to Catherine's Palace, which is clearly part of the trifecta of highlights on anyone's tour of St. Petersburg. The sheer size of these buildings is practically inconceivable.
I never cease to be amazed at the magnificent beauty of St. Petersburg, only to be outdone by the awe inspiring members of this Jewish community with whom we have spent time since touch down on Thursday evening: those who are recipients of services, which we support, those who help support those programs, and the professionals who do the heavy lifting at these organizations.
More specifically, I am referring to young Hillel participants, who are in college or those who have freshly graduated, to members of the Russian Jewish Congress, at whose Board Meeting/Dinner on Thursday night we shared food and drink while they disclosed that their annual Campaign raised $1.1 million dollars directly from 70 members of the St. Petersburg Jewish Community, to be allocated amongst local not for profits.
We traveled with Hillel students on a historical tram around the northern part of St. Petersburg, as a professor spoke to us about a variety of subjects pertaining to the Hebrew language, after which time we gathered at a coffee shop to exchange perspectives on Jewish life in St. Petersburg, Israel, and the US, as well as other places in the Diaspora.
As is the case with just about every day of hard work and engagement on these trips to St. Petersburg, some of our professional partners gather for a debriefing over the "obligatory" shots of Russian vodka – even though I discovered about 7 visits ago, that many Russians prefer scotch and whiskey to vodka. We being traditionalists, stick to the clear stuff. Honestly, the quiet of sitting around the table at day's end results in some our most productive gathers.
Saturday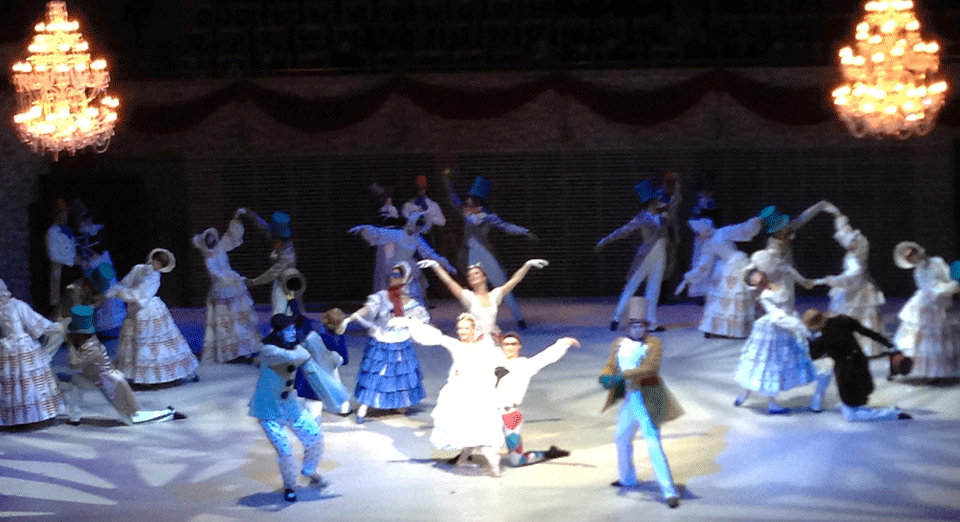 Shabbat brought variety to our group as we headed off in different directions. Some connected with family, who were discovered via genealogical research on the internet, others visited a family retreat intended to build upon the tremendous amount of effort toward Jewish renewal, and others went to the majestic Grand Choral Synagogue (one of the oldest synagogues in Europe, where the Rabbi honored us with an Aliyah).
After Shabbat was a must-see performance of the Mariinsky Theater/Kirov Ballet, which many consider the first and certainly no less than the second best company in the world. We saw two separate performances: "Carmen," which was set in an impressive contemporary fashion, and "Le Carnival," more traditional in performance and extravagant costume.
Sunday
We hit the ground running on Sunday with a breakfast briefing on the history of Jewish life in St. Petersburg that rounded out some of the group's understanding and provided some much needed perspective on things we have seen, heard, and discussed. This proved important as we began our day visiting various services and programs in which the Jewish Federation of Cleveland partners.
We started at the Jewish Agency's (JAFI) headquarters in St. Petersburg for a briefing on JAFI's philosophy and approach in the Former Soviet Union (FSU)/St. Petersburg, that of education, training, Jewish Camping, and Israel connection. We met many a good cross-section of JAFI's constituents: young adults, who have participated in one way or another along the continuum of outreach that JAFI deploys to develop and enrich St. Petersburg's youth. It's awe-inspiring to hear their stories/points of view, and be asked questions, which demonstrate a depth of perspective, that were challenging and educational for us. Before leaving JAFI we sat in on a Sunday School where the children were learning Hebrew.
From there we traveled northward about an hour, along the coast of the Gulf of Finland where JAFI and the American Jewish Joint Distribution Committee (JDC) was conducting a weekend-long Jewish Identity Program for upwards of 50 community members from several cities in the St. Petersburg peripheral region that we support. The Cleveland Jewish community strongly supports this initiative as we begin to deploy more of our resources to the periphery and St. Petersburg becomes more self-sufficient. The level of appreciation expressed by the participants, who were adults of all ages, was palpable.
After this it was back to St. Petersburg for a visit to the YESOD, St. Petersburg's Jewish Community Center. Cleveland played a significant role in developing the YESOD, and many of the initiatives we support are housed or take place in this, the first Jewish building to be constructed in the FSU in over 100 years: two kindergartens, welfare for the elderly, Jewish Family Services, and a long list of programming all year long. The evening was capped off with a concert given by the Israel rock band, Boom Boom that transformed the YESOD into a vibrant gathering of young adults. The concert is only one in a series of events that our Federation supports in order to reach deeper into the St. Petersburg Jewish Community.
Monday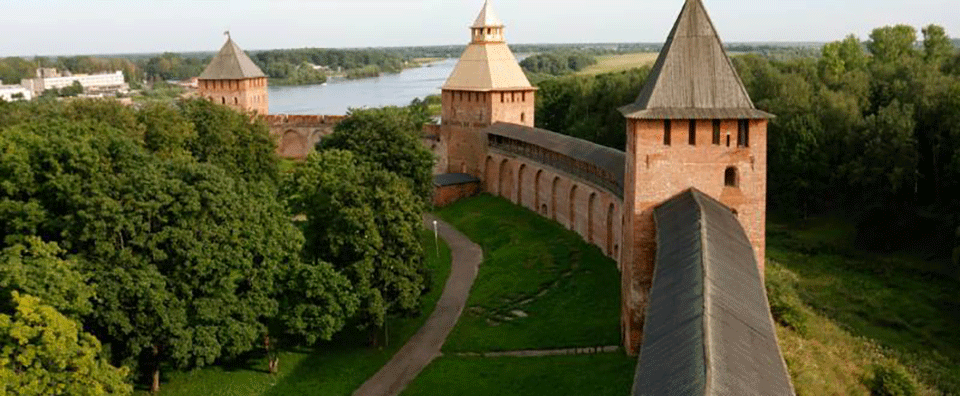 We hit the road early for the three-hour trek into the peripheral city of Novgorod, Russia's oldest city and founded in the year 859. We were met by community leaders, and the Chesed (welfare for the elderly)/JDC representative for lunch where we learned about the rich Jewish history of Novgorod as well as gained a handle on the current landscape. This trip was important for the same reason that the Jewish Identity Program is important – strengthening Jewish life in the peripheral regions of northwest Russia, which includes ten cities. It is critical for us to understand this landscape if we are to deploy our objectives of decentralization. After a guided tour of the ancient portions of Novgorod we visited a 93 year-old recipient of Chesed services, who receives home health care, food preparation, and cleaning assistance, services without which she could not exist. Lastly we convened at the small Jewish Community Center, out of which Chesed operates, where we also met with local youth and young adults from JAFI programs, to discuss their participation in local programming. This rounded out a brief but meaningful journey, and we boarded the van for the three-hour trek back to St. Petersburg.