06/24/2019
A Fun Way to Spend a Summer Day at PJ Library Goes to Camp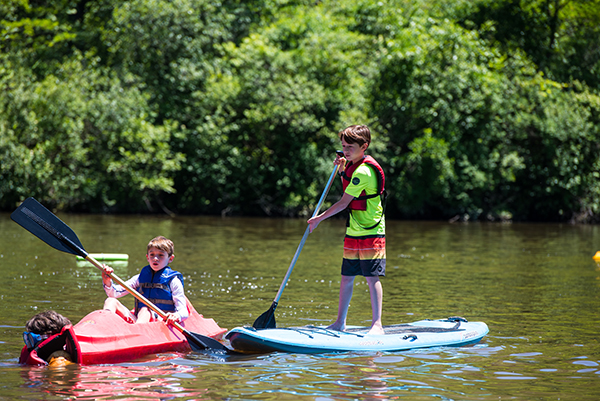 A fun way to spend a summer day! Thank you for joining us at our annual PJ Library Goes to Camp for Family Fun Day.
The day was jam-packed with lots of camp-style family fun activities for all ages. The beautiful weather was the perfect backdrop for swimming in the pool, playing at the lake, navigating the ropes course, creating arts & crafts, and so much more!
PJ Goes to Camp is always one of our most spirited events of the year, and for that we have to thank our event co-hosts: PJ Library®, Mandel JCC, J-Day Camps, and jHUB. And, thank you to all of our guests for joining us!
In partnership with the Jewish Federation of Cleveland and the Harold Grinspoon Foundation, PJ Library® in Cleveland is generously funded by Mort (of blessed memory) and Iris November in celebration of Debra Ann November's life.
---
Related Items