01/08/2015
Gallery Exhibit: The Way We Were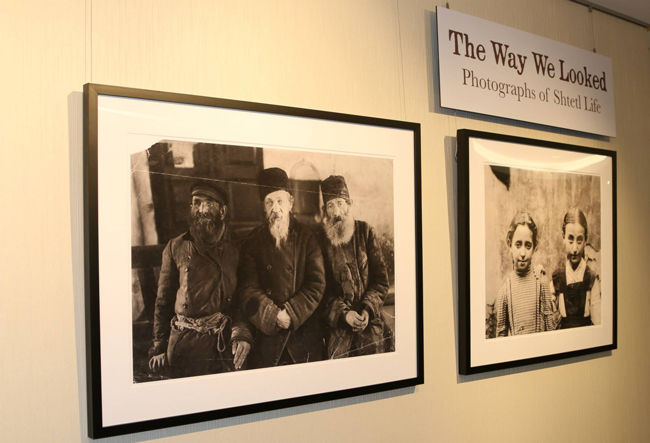 Our Roe Green Gallery has seen lots of activity with our newest exhibit, The Way We Were: Photographs of Shtetl Life.
Hundreds of Russian-speaking Jews, photography students, art enthusiasts, and more have visited the gallery to see the work of famed ethnographer Shloyme-Zanvl Rappoport and photographer Solomon Iudovin.
The exhibit is in the Roe Green Gallery until March 2015 and you don't want to miss it! Open House Dates are January 25, February 22, March 15, and March 29 . For private tours, contact israelarts@jcfcleve.org.
About the Exhibit
From 1912 to 1914, famed ethnographer Shlyome-Zanvl Rappoport, known by his pen-name S. An-Sky, and his nephew, the photographer Solomon Iudovin, gathered materials and took photographs of Jewish daily life in pre-Revolutionary Russia's Pale of Settlement. The photographs documented all aspects of Jewish life inside the Pale, including work, education, religious, and cultural traditions.
The original photographs, misplaced for decades, were rediscovered in the early 21st century. This will be the first time these newly-discovered, 100-year-old images will be exhibited in North America.
Daniel Levin and Israel Wiener, curators
Presented by the Jewish Federation's Cleveland Israel Arts Connection and Cuyahoga Arts & Culture.
View the photos from our Gallery Previews on the Jewish Cleveland Facebook page.