12/01/2022
Glickman to be Honored at Campaign for Jewish Needs Closing Event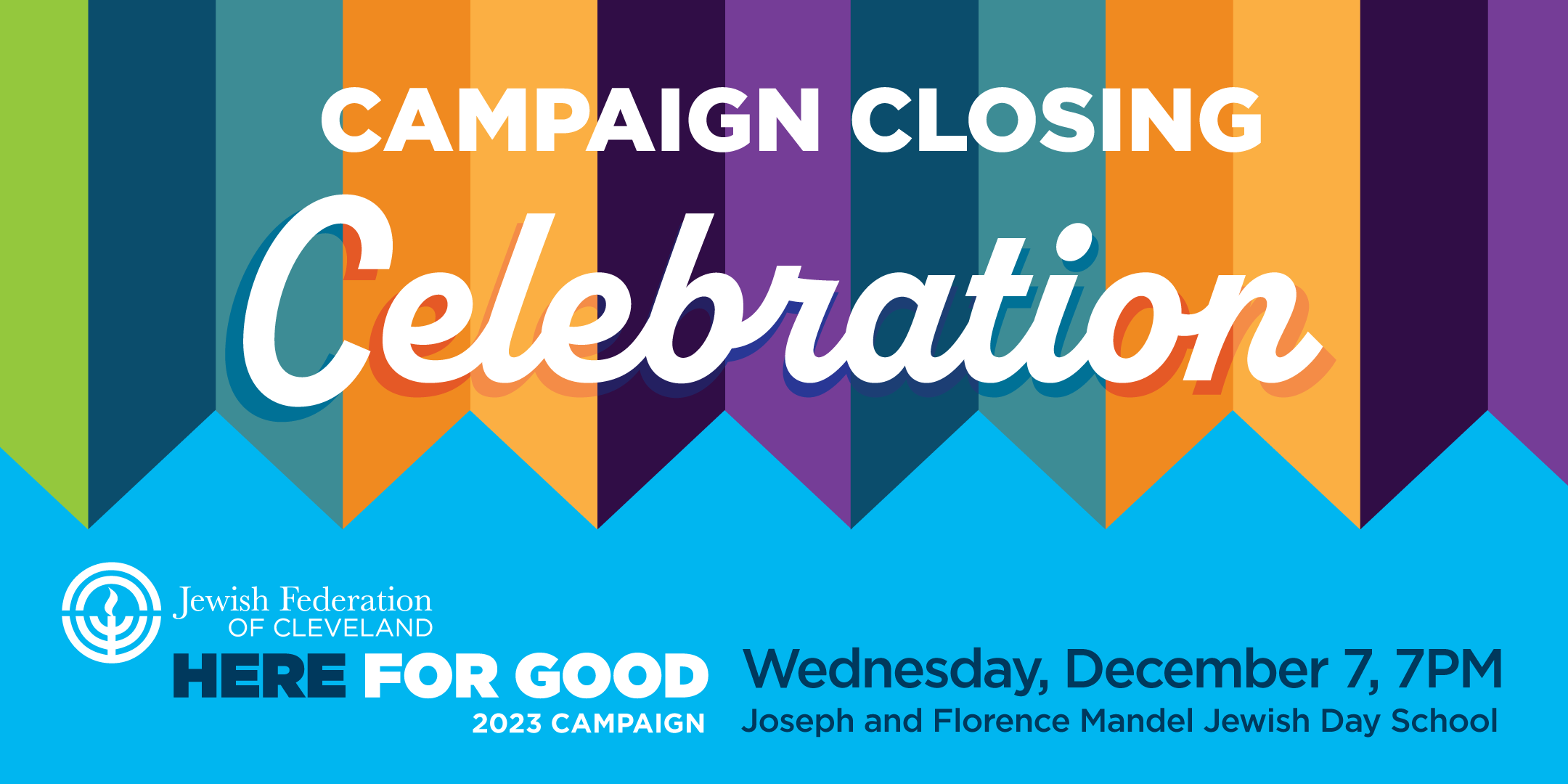 COURTNEY BYRNES | STAFF REPORTER
Article reprinted with permission from Cleveland Jewish News
The Jewish Federation of Cleveland will bring the community back together for the first in-person Campaign for Jewish Needs closing celebration since December 2019.
On Dec. 7 at the Joseph and Florence Mandel Jewish Day School, attendees will hear the results of the 2023 Campaign and about the community's accomplishments throughout the campaign, as well as honor Rachel Glickman as the 2022 Amb. Milton A. and Roslyn Z. Wolf Young Campaigner of the Year recipient.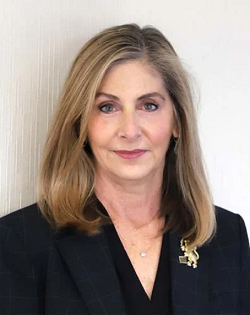 "This year the energy has been absolutely great throughout the whole community," Beth Wain Brandon, chair of the 2023 Campaign for Jewish Needs, told the Cleveland Jewish News Nov. 28. "In the very beginning, we held our first ever Super Sunday Kickoff event, and people were so excited to be together and be on the campus of the Federation. And I think a lot of that energy has continued through until now that we're very close to the end."
She said after a few years of Zoom and hybrid events, people are ready to come together in person, and the closing will be a celebration of a successful campaign, but also the resiliency and commitment of the Cleveland Jewish community as the community fulfills the campaign tagline – "Here for Good."
The main point of the celebration is to share the results from the 2023 campaign and all different segments of the community, she said. Glickman will also be honored with a video and speech as she receives her award, a calligraphed certificate, and an all expense paid trip with a Federation sponsored mission to Israel.
"She was YLD Campaign co-chair, and she just was so great at encouraging other people to become involved as a solicitor and as donors, and she worked really, really hard," said Brandon, a member of Anshe Chesed Fairmount Temple in Beachwood and a resident of Pepper Pike. "She just really exemplifies what the Wolf family had hoped the award would represent."
According to a news release, the award recognizes leadership, dedication and hard work by a young leader on behalf of the Campaign for Jewish Needs.
As the campaign nears its close, Brandon wants to remind and encourage the community to continue to donate and support the Campaign.
"I would love to remind people that there's only a few days left for the campaign, and I would like to encourage anyone who has not yet made their gift to do so as soon as possible because every single dollar makes a huge difference in the lives of so many people," she said.
Last year's campaign raised $34,023,524 from more than 11,379 donors representing 8,398 gifts. To donate to this year's campaign, visit campaignforjewishneeds.org.
---
If You Go
WHAT: 2023 Campaign Closing Celebration
WHERE: Joseph and Florence Mandel Jewish Day School, 26500 Shaker Blvd., Beachwood
WHEN: 7 to 9 p.m. Dec. 7
INFO: To learn more or register, visit jewishcleveland.org, email campaign@jewishcleveland.org or call 216-593-2900, ext. 740.