04/04/2023
Good Deeds Day Offers Wide Range of Volunteering Opportunities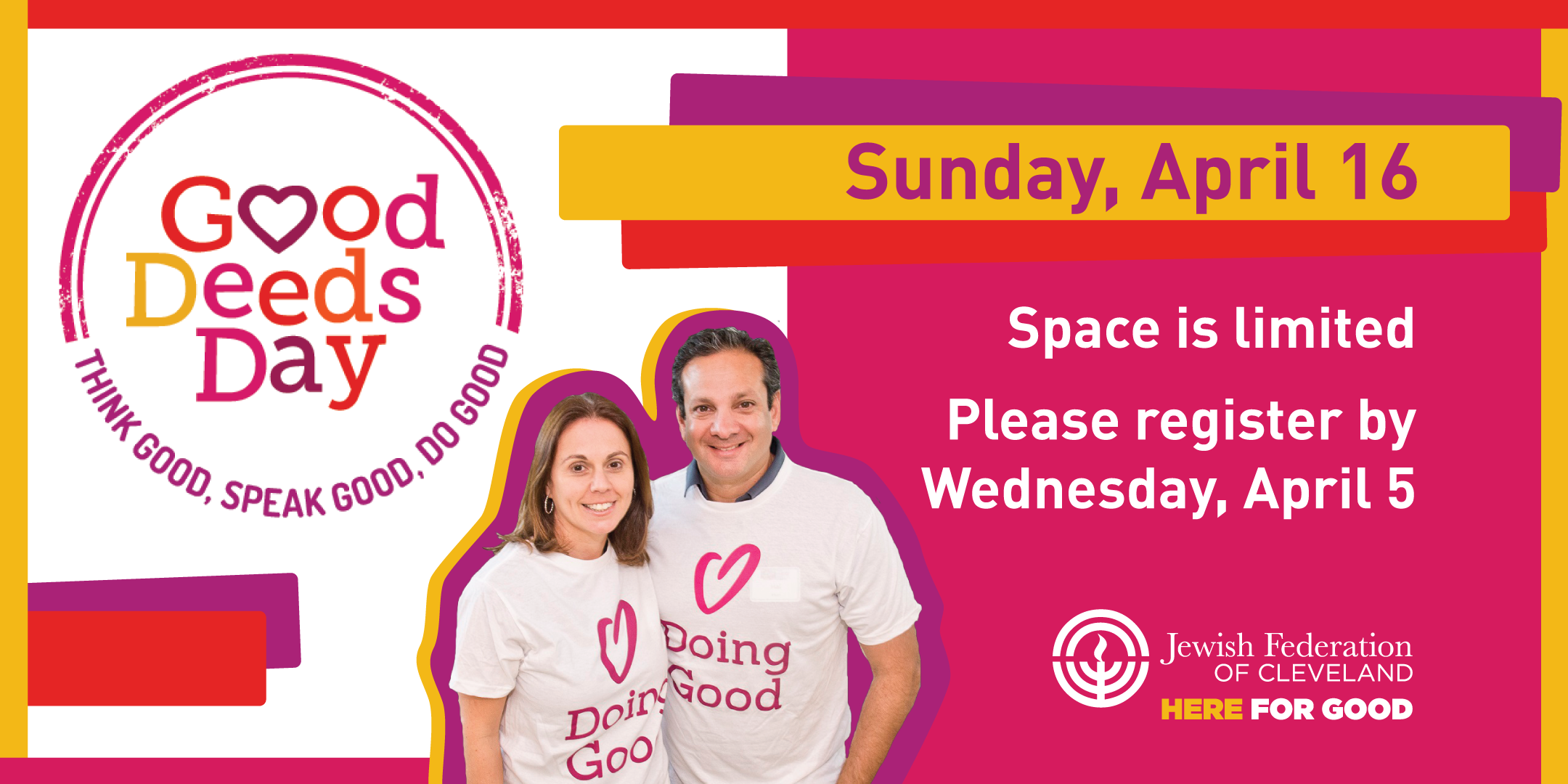 Families and individuals of all ages are invited to volunteer across Cleveland's Jewish and general community when the Jewish Federation of Cleveland's Jewish Volunteer Network (JVN) takes part in Good Deeds Day on Sunday, April 16.
Participants can choose to volunteer at various different service organizations within the Jewish and general community, including Medworks, Rust Belt Riders, and JFSA Horvitz YouthAbility.
"We are excited to offer many volunteer opportunities across Cleveland that will create positive change," said Marty Shankle, JVN chair. "This is our fifth year participating in Good Deeds Day; and the first since 2019 that we've been able to travel to various volunteer sites. I encourage families and individuals of all ages to join us!"
Good Deeds Day is an international day of service that was founded in Israel in 2007. Since its inception, Good Deeds Day has united millions of volunteers from 108 countries for service opportunities that benefit people and the planet.
Pre-registration is required and space is limited. To learn more or become a volunteer, visit www.jewishcleveland.org or contact Lisa Hacker at lhacker@jewishcleveland.org or 215-593-2900 x397.