08/31/2017
Grandparents Celebrate at PJ Library Tea Party
Article reprinted with permission from Cleveland Jewish News.
By Bob Jacob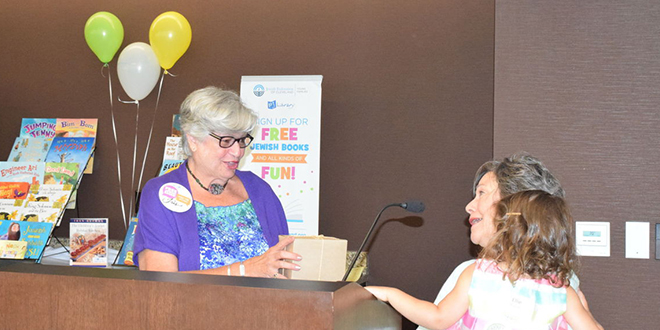 Grandparents and their grandchildren, as well as a few parents, enjoyed the PJ Library grandparents' tea party Aug. 27 at the Jewish Federation of Cleveland's Jack, Joseph and Morton Mandel Building in Beachwood.
The event included crafts, food and a story read by Randy Boroff, head of school at Gross Schechter Day School in Pepper Pike.
Philanthropist Iris November was honored at the event, which was part of the "12 months of November: a year of events honoring the work of the late Mort November and his lifetime of philanthropy."
PJ Library is a program of the Jewish Federation of Cleveland, which connects children ages 6 months to 8 years and their families through free Jewish books and music, holiday celebrations, camp-style summer activities and more. It is in partnership with the Federation and the Harold Grinspoon Foundation. The PJ Library in Cleveland is funded by Iris and the late Mort November in celebration of Debra Ann November's life.
---
Related Items