02/10/2016
Groups Shifting Into GEAR
Community development corporations using new tool to track progress
Article reprinted with permission from Crain's Cleveland Business.

By Lydia Coutré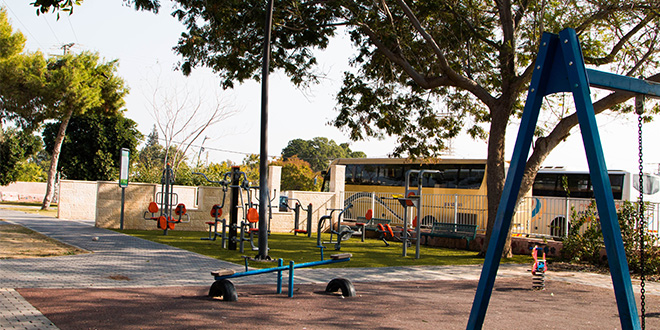 The success of community development initiatives has long been measured at the end of a program, through outcomes and statistics. But a new tool being piloted in five Cleveland neighborhoods looks to evaluate progress along the way.
"One of the challenges of working in community development is how do you know you're on the right track?" said Ilanit Gerblich Kalir, managing director of international operations for the Jewish Federation of Cleveland.
"You have a lot of examples of talking to people, of meeting people, and you have a sense that you're on the right track, but it's very hard to measure where you are in the process of community change," Kalir said.
In comes GEAR (Governance, Economy, Activism and Relationships), a tool developed by Bridge to the Future, an Israel-based community revitalization organization supported by the Jewish Federation of Cleveland. The evidence-based tool combines fact and informed opinion to measure the effectiveness of initiatives, giving leaders the chance to make changes to programs as needed.
The federation has allocated $400,000 annually for the past eight years to Bridge to the Future as it works with the federation's sister city of Beit Shean, Israel. GEAR is one piece of Bridge to the Future's work in Beit Shean and the surrounding communities.
The federation saw the success of using GEAR to evaluate ongoing change in Beit Shean and decided to help bring it to Cleveland through a collaboration with Cleveland Neighborhood Progress, a nonprofit that works with community development corporations.
Supporting the strength and vitality of Cleveland is part of the responsibility of the Jewish community, said Oren Baratz, vice president of external affairs for the federation.
The five Cleveland community development corporations — St. Clair Superior, Northeast Shores, Detroit Shoreway, Union-Miles and Famicos — are the first in the country to pilot the new tool, according to the Federation.
This tool is important as community development work becomes more complex and shifts from ensuring livable housing to a broader view that adds educational and employment opportunities, food access and other components that make up a community, said Michael Fleming, executive director of the St. Clair Superior Development Corp.
To use GEAR, agencies or organizations gather a group to answer a series of questions. The group discusses — with supporting examples — the strength and endurance of various aspects of a community's government, economy, activism or relationships. Together, they decide on an answer for each question. Is the government's self-management emergent, developmental, stable, mature or long-lasting? What about the community's partnerships? The economy's infrastructure?
The answers are mapped out in a chart, and the group can reassess as often as needed to see how different issues are progressing.
"By nature, what Bridge to the Future is trying to do is stay in a community for a limited time frame," Kalir said. The goal is to help municipalities and communities build their capacity to move forward, to empower them to do the local work and then move on. GEAR helps gather snapshots to measure progress toward self-sufficiency.
The pilot in the Cleveland neighborhood allows local organizations to use the tool on their own efforts and to measure any program big or small. Joel Ratner, president and CEO of Cleveland Neighborhood Progress, said he's never seen a tool quite like GEAR. He's used many different tools to measure change, but they're always driven by quantitative, objective numbers.
"That's why we were excited about trying it," Ratner said. "We thought that it really might be sort of an answer to this question of how we do measure something that is qualitative."
The group is evaluating whether it ultimately will adopt the tool. The pilot has offered a chance to measure how people are feeling about their neighborhoods. Ratner said he wants to see if it can be used over time to measure changes in residents' attitudes toward neighborhoods. Baratz said Bridge to the Future and the local communities have a lot to learn from one another in community development, grassroots organization and the ability to monitor both.
"Developing communities is an issue that exists all around the world, and it's wonderfully gratifying that we can take two communities that are 6,000 miles apart and bring the communities together to help people," said Lee Lazar, board president for the St. Clair Superior Development Corp. "If the world could do more of this, the world would be in much better shape."
---
Related Items