08/28/2020
Here for Good and Here for You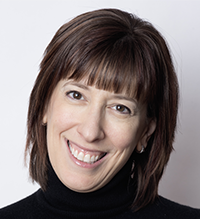 With the arrival of the Hebrew month of Elul, which began last week, we begin to prepare and ready ourselves for the Jewish High Holy Days. The tradition of heshbon ha'nefesh (self-reflection) is an examination of who we are and what our words, actions, and intentions have brought this past year. Elul urges us to explore how we have responded to all that we have experienced.
So, how are we doing?
Tired. Good. Isolated. Anxious. Grateful. I could go on with a broad range of emotions, reflecting a diverse range of experiences. One of you shared with me that people are experiencing hundreds of small griefs that individually may not be large but together are overwhelming. I'm in awe of the resilience of our older adults, the endurance of parents of young children, the care provided by family caregivers, and the dedication of teachers, medical personnel, front-line essential workers, local law enforcement, and so many others.
On the other hand, I think about the pride expressed in how our community has come together (virtually) to help each other and others. By being a stakeholder to community life rather than merely a consumer, Jewish Clevelanders have found different – and often small – ways to have a big impact on reducing isolation and supporting those in need.
I'm struck by this dichotomy where we have various concerns on an individual level yet remain confident about the community's future. It tells me that regardless of how long this pandemic continues, we are going to be here working together to come through stronger on the other side. The power of this collective determination was on full display at the virtual launch event we held last night for the 2021 Campaign for Jewish Needs. With more than 300 community members in attendance, it is clear that HERE FOR GOOD is more than a slogan, but a promise. The strength and energy in those three words – HERE FOR GOOD – connect us to our past, present, and reinforces our commitment to the future. If you weren't able to attend the event, you can watch a replay of it here.
So, as you begin to prepare for a new year, please know that we are HERE FOR GOOD – and we are here for you. In the meantime, stay safe and stay connected.
Shabbat Shalom,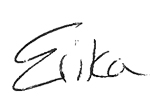 Erika B. Rudin-Luria
President
P.S. If you'd like to learn about the 2021 Campaign for Jewish Needs or take advantage of our two special gift matching programs, please click here. Every dollar raised helps make life in our Jewish community better today and even stronger in the future.