09/01/2020
Hero of Chesed: Danya Shapiro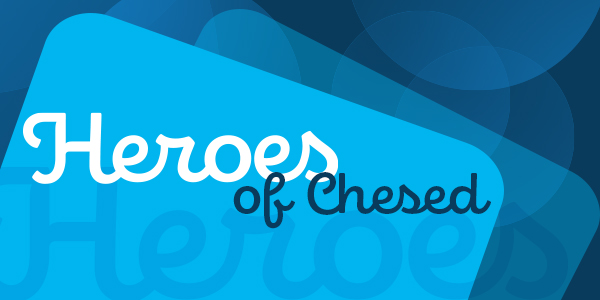 The Jewish Federation of Cleveland recognizes and thanks frontline workers at our beneficiary agencies.
Meet "Hero of Chesed" Danya Shapiro, family program manager at jHUB.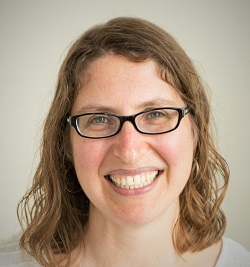 Q: Why did you choose your current position?
A: I chose my current position as the family program manager for jHUB because I believe in the mission and I was excited about getting to be a part of an innovative community resource at the foundational level.
Q: What do you love most about working with families and couples?
A: What I love most about working with families and couples is getting to use my creativity to build meaningful experiences and relationships and help families think about being Jewish in new and different ways that has meaning for them.
Q: How has your typical day changed since the COVID-19 outbreak?
A: Personally my days tend to go a bit later into the night as I balance work responsibilities with also caring for my own kids. Over the summer the big change in my day to day has been instead of planning large scale programs, I have started doing one-on-one programming with families where I go to them to run a program physically distancing outside. I went from not being in my car at all at the beginning of the pandemic, to when summer started there was a two-week period of traveling over 500 miles to connect with families all across Greater Cleveland.
Q: What are the biggest challenges that the families and couples you work with are facing during the COVID-19 pandemic?
A: The biggest challenges families are facing are how to make the "right" decisions. Those decisions range from playing on a playground, sending kids to school, or how to continue to be Jewish in a meaningful way in such unprecedented times. Coming to terms with there are not really "right" decisions is also very challenging, we all just want to be doing the best we can for our family, friends, and community.
Q: Where do you gain your strength in times like these and what do you do to recharge?
A: I gain my strength from having a great support system I can turn to and the main thing I have done to recharge is being okay with taking some time for myself and working on not feeling guilty about needing that time and space. I am not always great at the "not feeling guilty" part but I know when I look out for my health it only benefits the health of my whole family.