07/28/2020
Hero of Chesed: Elaine Anderson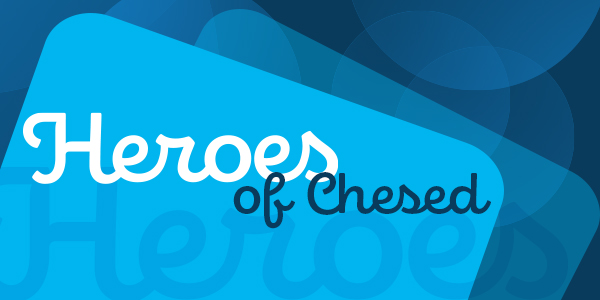 The Jewish Federation of Cleveland recognizes and thanks frontline workers at our beneficiary agencies.
Meet "Hero of Chesed" Elaine Anderson RN, Nurse Manager Euclid Pavilion at Menorah Park.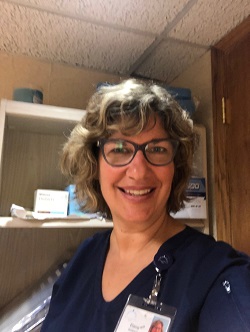 Q: Why did you choose your current position?
A: After working 15 years as a night shift nursing supervisor, I wanted to challenge myself by accepting a Pavilion Manager position. My children are grown, and I thought this would be an opportunity to focus on my nursing profession. Working day shift has also allowed me to spend more time interacting with the residents which I really enjoy.
Q: What do you love most about working with the elderly?
A: I enjoy working with the elderly because I learn so much from them. They have been through so much; a few are even Holocaust survivors. They speak wisely of life lessons and resilience.
Q: How has your typical day changed since the COVID-19 outbreak?
A: My typical day has changed since the COVID-19 outbreak. COVID puts more stress on everyone. Even when I am not at work I am anxious about the unknown and the changes that come with it.
Q: What are the biggest challenges that your residents are facing during the COVID-19 pandemic?
A: One of the biggest challenges the residents face is worrying and wondering if they will contract the virus, knowing that age and predisposing conditions are factors. Not being able to see their families in person is hard, but they do enjoy virtual chats and phone calls.
Q: Where do you gain your strength in times like these and what do you do to recharge?
A: I gain my strength during these times by expressing my feelings to my family, friends, and coworkers. I often pray to God to give me strength to make it through the day or sleepless nights. I recharge by spending time outside. I enjoy taking my lunch breaks outside when the weather is nice. After work I sit on my deck at home with a cold beverage or enjoy a walk with my neighbor. I spend time on the weekends relaxing with my husband, son, and pet cat.