06/23/2020
Hero of Chesed: Kelly Kornblut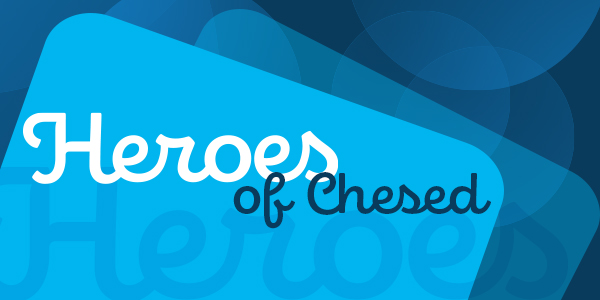 The Jewish Federation of Cleveland recognizes and thanks frontline workers at our beneficiary agencies.
Meet "Hero of Chesed" Kelly Kornblut, a Segula Aide at Mandel Jewish Day School.
Q: Why did you choose your current position?
A: I chose to be a Segula aide because I grew up with learning disabilities. I needed the kind of help that wasn't being provided yet. When the opportunity presented itself, I knew I wanted to work with students like me. I wanted to be the teacher I never had.
Q: What do you love most about working with your students?
A: What I love most about working with students are their individual personalities. Each student I've had brings something new to the table. They're imaginative and hungry to learn.
Q: How has your typical day changed since the COVID-19 outbreak?
A: Both of my own children are at home. My daughter returned from her sophomore year of college and my son is a junior in high school. All three of us have classes during the day. I no longer spend the whole day with my student, just a couple of hours here and there. We work on multiple subjects at a time, but it's still one-on-one.
Q: What are the biggest challenges that your students are facing during the COVID-19 pandemic?
A: Remote learning can be so difficult. Staring at a screen and having to pay attention don't always work in tandem. My own kids struggle with this, too. When my student is having a tough time, we do exercises together. I get up in my dining room and tell them, "Let's do jumping jacks," or we do breathing exercises. Sometimes they just have to take a step back from that screen.
Q: Where do you gain your strength in times like these and what do you do to recharge?
A: My strength comes from my passion for teaching. I love my students. I see them missing being at school and I do my best to emulate that over a screen. I like to recharge by playing board games with my family and baking with my daughter.