09/08/2020
Hero of Chesed: Kim Skerl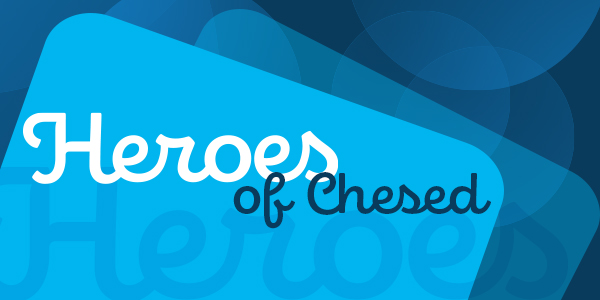 The Jewish Federation of Cleveland recognizes and thanks frontline workers at our beneficiary agencies.
Meet "Hero of Chesed" Kim Skerl, director of life enrichment at Menorah Park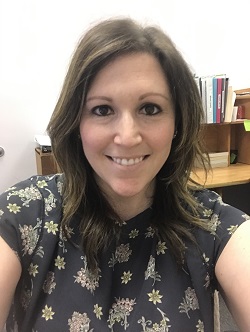 Q: Why did you choose your current position?
A: When I was in college, I took a course called recreation and aging. We had to read the book Tuesdays with Morrie. That book changed my perception on aging, and I started volunteering at local nursing homes. I didn't even know my position existed until I started volunteering. It seemed like a perfect fit. Menorah Park has been a blessing. I feel so fortunate to work for an organization that genuinely cares about the quality of life of its residents. Every day we strive to help our residents live empowered and be inspired and that makes my job so rewarding.
Q: What do you love most about working with the elderly?
A: I love experiencing the personal connections that are made, whether between me and a resident or between two residents connecting with each other through Life Enrichment programs. Seeing older adults transition into a completely different home and lifestyle, and hearing their stories is inspiring. You respect the way they overcome the unknown of starting a new life, and you listen to their stories and understand who they are as individuals. Watching them thrive is so gratifying.
Q: How has your typical day changed since the COVID-19 outbreak?
A: Life Enrichment's job is to keep our residents engaged in programming, so they continue to grow cognitively, emotionally and socially. The biggest change is how we deliver these types programs. We want to make sure our residents are safe and remain healthy, so we take every safety precaution to keep materials and supplies clean and sanitized. Our game of bingo for example has completely changed. Before COVID-19 we passed out sanitized bags of bingo chips and cards and everyone gathered in the dining room to play together. Now, we deliver a new bingo card that can be recycled after use, and markers that the residents keep. The bingo numbers are delivered on a separate sheet and the resident goes through their card at their own pace, looking for a bingo. If they have a bingo, they place their card in their mailbox and Life Enrichment Staff deliver a prize. It is all about providing the same programs they always enjoyed, just modified. It requires creativity and teamwork.
Q: What are the biggest challenges that the residents you work with are facing during the COVID-19 pandemic?
A: Families enjoyed visiting at the same time every day and they look forward to being able to resume. In the meantime, we do everything we can to help residents connect with their families. We arrange phone and video calls, and window visits. Families send packages and letters, and pictures that we deliver. We even display them for them to enjoy. We understand that they miss their friends and family, as we all do during this time. It's not easy. They've formed campus friendships that they look forward to resuming when the pandemic is contained. Many of our residents and their friends used to see each other every day, so to keep them connected, we developed a pen pal program within our campus. Residents write letters to their friends and the Life Enrichment Department delivers them. It is truly heartwarming to see a resident get so excited to receive a letter from their friend.
Q: Where do you gain your strength in times like these and what do you do to recharge?
A: I have a great support network of family and friends. I receive daily/weekly messages from friends just checking in to see how the residents and I are doing. They've sent letters and pictures for our residents to enjoy as well. Going home and spending time with my husband and son helps me keep things in perspective. We will get through this because we have to. The residents I work for are some of the strongest individuals I have ever met. The experiences they have overcome throughout their life just reminds me that this is one moment in time, it will pass, and we will be stronger because of it.