08/04/2020
Hero of Chesed: Rabbi Chase Foster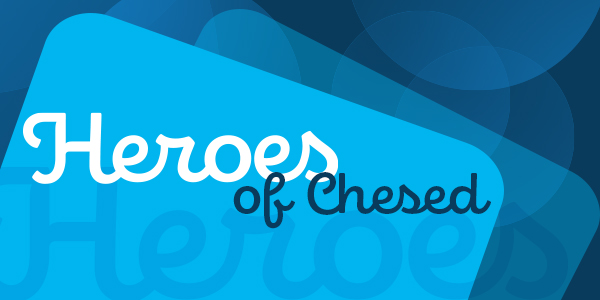 The Jewish Federation of Cleveland recognizes and thanks frontline workers at our beneficiary agencies.
Meet "Hero of Chesed" Rabbi Chase Foster, rabbi for engagement and learning, at jHUB Cleveland.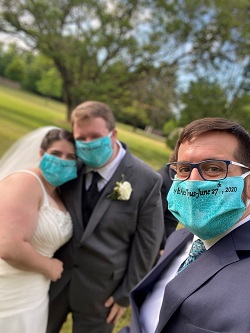 Q: Why did you choose your current position?
A: My position at jHUB has been the coming together of meaningful work that I believe in and the opportunity to work with outstanding colleagues to provide for interfaith couples and families.
Q: What do you love most about working with families and couples?
A: I love learning people's stories and helping people to find meaning and value in experiencing Jewish learning and ritual.
Q: How has your typical day changed since the COVID-19 outbreak?
A: COVID-19 has completely changed what I do. I went from a job with no "typical day" – spending my days in coffee shops learning the stories of individuals and couples and nights in bars, restaurants, and art galleries teaching and building community – to one filled with Zoom and screens. I can't wait to get back to safely spending time with colleagues and participants in three-dimensions.
Q: What are the biggest challenges that families and couples you work with are facing during the COVID-19 pandemic?
A: First and foremost, my heart goes out to the families whose important life moments have been postponed or greatly affected. My grandmother died two months ago and not being surrounded by my entire family was really difficult. My experience has helped me to be empathic when I work with couples and individuals whose own moments are affected. I have had many conversations with couples whose wedding plans have been altered; mikveh trips for conversion have been postponed. While these moments look different than planned, they are all deserving of the same level of emotion, joy, and gravitas.
Q: Where do you gain your strength in times like these and what do you do to recharge?
A: I have been lucky to have some extra time to broaden my horizons. I have been cooking more often and more complicated recipes. I am reading more and working on my running. I have connected with distant cousins. All of this "me" work, has been really therapeutic.