06/02/2020
Hero of Chesed: Sheryl Arms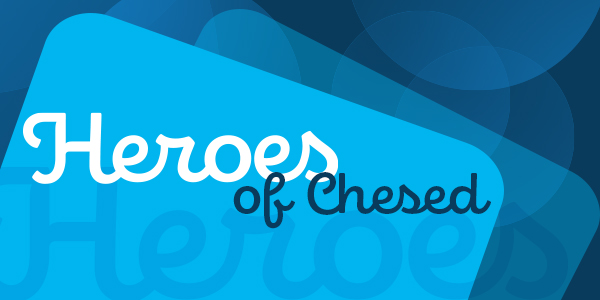 The Jewish Federation of Cleveland recognizes and thanks frontline workers at our beneficiary agencies Menorah Park, Montefiore, Jewish Family Service Association (JFSA), and Bellefaire JCB.
Meet "Hero of Chesed" Sheryl Arms, who works full time in the finance department as the credentialing coordinator for JFSA, as well as working with the director on accounts receivable projects. In response to COVID-19, Sheryl volunteered to serve as a home health aide to assist the agency with meeting the increased demand for home care services during the panedemic, as she worked as an RN in previous work roles. This is in addition to her full-time job.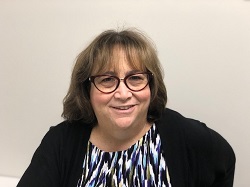 Q: Why did you choose your current position?
A: I work for JFSA is another capacity. I have a nursing background and saw that JFSA had a need for home health aides. I wanted to pitch in and help.
Q: What do you love most about working with JFSA clients?
A: Our staff here at JFSA is very special. Caring and compassion to our clients and their families are number one. I love the support JFSA gives their staff, caregivers, and clients. Our clients give to us as much as we give to them.
Q: How has your typical day changed since the COVID-19 outbreak?
A: When going to see clients, I now wear a mask and gloves at all times. In my other role with JFSA, I work from home, whereas before COVID-19 I went into the office.
Q: What are the biggest challenges that your clients are facing during the COVID-19 pandemic?
A: Not seeing their loved ones. They miss the visits from their children, grandchildren, and great-grandchildren.
Q: Where do you gain your strength in times like these and what do you do to recharge?
A: I gain my strength by speaking to my children. My daughter is a physician in NYC and my son is a chemist in South Carolina, and I love hearing their voices. Plus I count my blessing that my 83 year old mom is doing well! To recharge, I call my best friend in Boulder; I have known her since I was five and she so gets me. I love my husband, but sometimes you just need your girlfriend to laugh and cry with!