06/17/2020
Hero of Chesed: Shiri Katz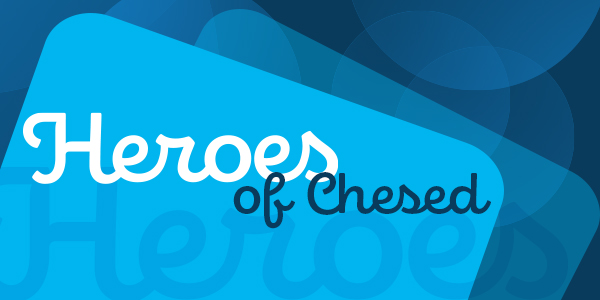 The Jewish Federation of Cleveland recognizes and thanks frontline workers at our beneficiary agencies.
Meet "Hero of Chesed" Shiri Katz, an employee of Bellefaire JCB, who works as a clinical counselor at Gross Schechter Day School.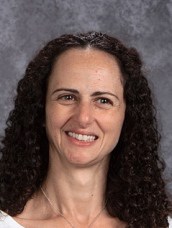 Q: Why did you choose your current position?
A: My current position allows me to do what I love. As a clinical counselor at Gross Schechter Day School, I have the privilege of working with children and families in our community. Watching children overcome adversities, learning new skills, developing self and social awareness, and grow to become their own gives me great satisfaction.

As a case manager for Jewish Big Brother Big Sister Association (JBBBSA), I find inspiration and sense of awe in working with our amazing volunteers. They dedicate so much of their time and resources to support kids in our community. The impact of their care, support, and commitment on their little brother/sister is great. It always keeps me inspired and humble.
Q: What do you love most about working with your clients?
A: First and foremost, I love working with people. I love getting to know them, learning from their stories, and support them through their journey and growth. I believe that we all grow through our relationship with each other, and I am honored to grow together with the people in our community. Every person has so much to offer, and their so-called "disabilities" is but a small fraction of their overall awesomeness.
Q: How has your typical day changed since the COVID-19 outbreak?
A: Where should I start? Basically, my entire day moved into Zoom and phone. I am very grateful that I can still see the children and talk with the people I work with. I am conducting sessions with kids and parents on Zoom and keeping in touch with mentors, mentees, and families over the phone. This period has been a challenge for all of us, requiring some adaptation; still, at this point this already has become the "new normal."
Q: What are the biggest challenges that your clients are facing during the COVID-19 pandemic?
A: For my clients, the biggest challenges are uncertainty, transition, and ongoing demands for adaptations. Parents are constantly asked to juggle multiple roles at the same time, and children are very aware of the uncertainty surrounding them, especially regarding this summer and next year. As a result, disappointments are unavoidable. Just as frequent examples, I can think of postponed family celebrations, cancelled summer camps, cancelled travel plans, and having less quality time with friends. All those add to families' stress and require us to develop and implement new coping skills.
Q: Where do you gain your strength in times like these and what do you do to recharge?
A: I gain much of my strength from the children I work with – their ability to cope, to adapt, and to face their ever-changing environment. This inspires me and gives me the strength I need to keep on doing what I am doing. Also, the support of the staff at Bellefaire, as well as the team I work with at Gross Schechter Day School, is a great source of motivation. And finally, self-care. Yoga, my close family, connecting with friends on the phone, long walks, and much gratitude – all keeps me going.