06/02/2020
Hero of Chesed: Tanya Longinow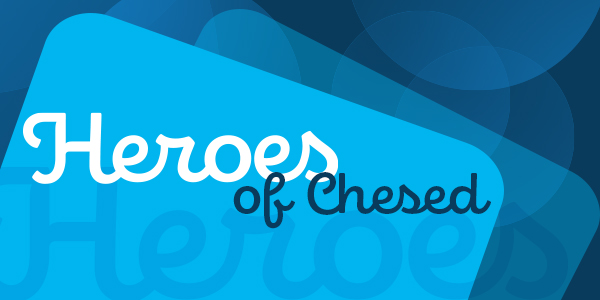 The Jewish Federation of Cleveland recognizes and thanks frontline workers at our beneficiary agencies Menorah Park, Montefiore, Jewish Family Service Association, and Bellefaire JCB.
Meet "Hero of Chesed" Tanya Longinow, physical therapist at Menorah Park: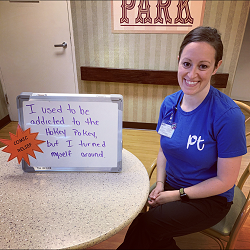 Q: Why did you choose your current position?
A: As a young athlete I was in therapy through a good bit of high school and into early college years. I always toyed with the idea of doing physical therapy but always figured it would be too difficult and I wouldn't get accepted into a program. After a year and a half of considering majors ranging from photography to business, I decided I am going to go for it! So I did, and 11 years later, I don't regret it.
Q: What do you love most about working with the elderly?
A: Being a ray of hope! A lot of times we're working with clients when they're feeling pain and not at their best. I love being able to help them. It brightens my day and makes me so happy. As therapists, we have a specialized skill set that will set our clients up for success; whether its returning to independent life in the community, or acclimating to a new environment here at Menorah Park. I am happy to be part of their lives and help them with their therapy needs.
Q: How has your typical day changed since the COVID-19 outbreak?
A: In some ways life hasn't changed much. I am thankful the daycare here at Menorah Park has remained open as a pandemic center so life for my children has been somewhat consistent. My husband is also in healthcare so we have been able to share the stress and get through this together. Here at Menorah Park our routine has been a little different in how we structure our treatment sessions and tailor the needs of our clients to utilize functional equipment on their pavilions to help them maintain their mobility while their comfort remains a top priority and the bonus-- improving their emotional well-being.
Q: What are the biggest challenges that your clients are facing during the COVID-19 pandemic?
A: Everyone misses "normal" life. They want to return to enjoying the many social opportunities that they've grown accustomed to. We're all experiencing the same challenges due to stay at home and no visitation orders in place. Menorah Park's staff has worked passionately creating ongoing engagement. With the help of staff, residents can stay in touch with their loved ones through video-chat using FaceTime and ZOOM, for example. Outdoor concerts and other themed activities and entertainment programs are provided along pavilion hallways, and residents join in from their rooms and apartments.
Q: Where do you gain your strength in times like these and what do you do to recharge?
A: My family. I have two kids and have many conversations about our current circumstances. While this time can be scary for most, I take pride in finding ways that I can use this as a positive learning opportunity for my son. I often get asked, "Mommy, when the germs are all gone can we go to the pool?" Of course some questions aren't as easy to answer especially when he wants a timeline, but there have been a lot of positive learning opportunities that has come from "the germs." Knowledge is power.