08/23/2017
Hirsch Named Chair of JFNA National Young Leadership Cabinet
Republished with permission from Cleveland Jewish News.
by Ed Carroll
Michelle Hirsch, senior vice president of Brunswick Cos., officially was named chair of the Jewish Federation of North America's National Young Leadership Cabinet at its annual retreat Aug. 9 to Aug. 12 in Scottsdale, Ariz.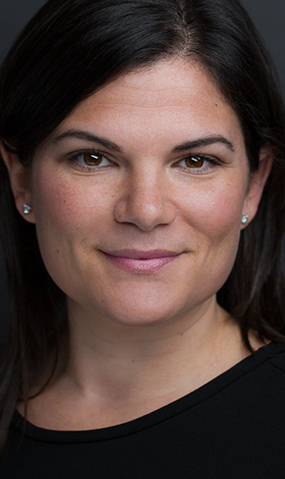 Hirsch, of Orange, is the first Cleveland-area chair of the cabinet since 2002, when Karen Schleiser was named chair, and the third Cleveland-area chair ever.
Hirsch, 35, said it is an honor to have the opportunity to be the cabinet's president and a humbling experience to be among such "incredible leaders."
"To have the chance to really work with this group and create a positive change throughout North America … I just pinch myself," she said.
Hirsch spent the previous year as chair-designate, before officially taking the gavel during the retreat, and helped execute a strategic plan and implemented a new leadership development program with a curriculum, intended to elevate the leadership development program of the retreat.
Hirsch, a member of B'nai Jeshurun Congregation in Pepper Pike, isn't the only Clevelander in the in the cabinet, as 10 area residents are members, including three new members this year. Allison Wuliger, Justin Kadis and Sam Krichevsky will join Rich Rund, Jason Wuliger, Elissa Wuliger, Margaret Richards Frankel, Rachel Heiser and Sarah Zimmerman on the cabinet.
Hirsch said the group represented Cleveland so well and she feels Cleveland is a great representation to the rest of the world.
"Cleveland is looked upon as (having) one of the strongest federations," she said. "It seems right to have a large presence (on the Young Leadership Cabinet)."
She said the biggest misunderstanding about the cabinet is the idea that young leadership is the future and the next generation.
"What we're learning now is, throughout North America, we're not the next generation, we're the now generation," she said. "This group of young leaders are sitting at the big table and making big decisions for their local community and having the opportunity to get together with their peers and understand what other communities are doing is really helpful for now, not for when they graduate from the kids' table. It's really empowering to be in a room when you look around and see the true leaders and players in the Jewish community throughout North America."
---
Related Items