10/07/2016
Illuminations: The Art of Samuel Bak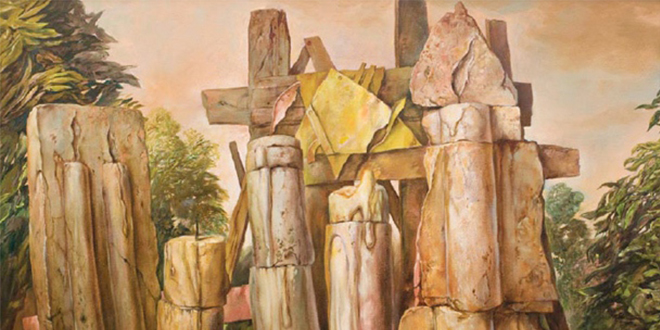 Jewish Federation of Cleveland Announces "Illuminations: The Art of Samuel Bak" Exhibit Opening
The Jewish Federation of Cleveland announces the opening of "Illuminations: The Art of Samuel Bak," a collection of visual art exploring the myriad interpretations of Israel identity. The exhibition is located in the Roe Green Gallery at the Jewish Federation of Cleveland's Jack, Joseph and Morton Mandel Building (25701 Science Park Drive in Cleveland).
A conceptual artist with elements of post-modernism, surrealism, analytical cubism, pop art, and references to the old masters, Bak employs imagery that creates puzzling parallels to our history and experience. Although influenced by his experiences and evoking dark memories as a child surviving the Holocaust, Bak hasn't painted direct scenes of mass death, said Karen Levinsky, Exhibition Consultant.
"I certainly do not make illustrations of things that happened. I do it in a symbolic way. In a way which only gives a sense of a world that was shattered," Bak said.
To schedule a tour or for more information on the Cleveland Israel Arts Connection, please visit www.jewishcleveland.org, or contact Sylvia Owen at sowen@jcfcleve.org or 216-593-2856.
This exhibition is presented by the Cleveland Israel Arts Connection, a program of the Jewish Federation of Cleveland. It is sponsored with support from Cuyahoga Arts & Culture and Facing History and Ourselves.
---
Related Items