12/07/2020
Interfaith Family Feels Federation's Community Impact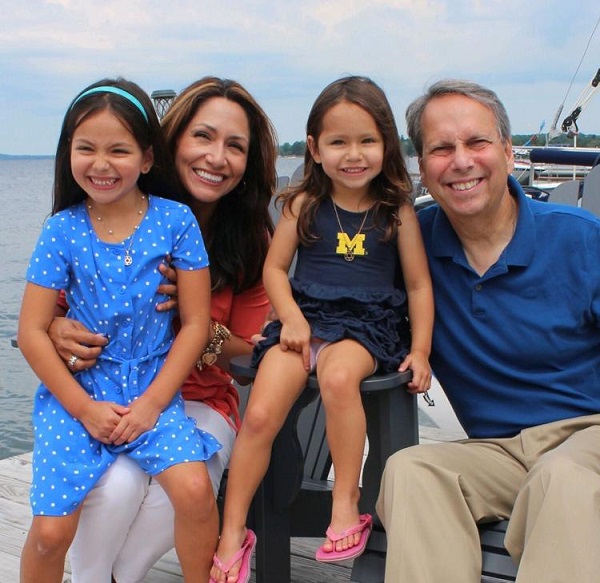 SKYLAR DUBELKO | STAFF REPORTER
Article reprinted with permission from Cleveland Jewish News
About these stories:
The CJN is sharing stories about people who have been impacted by the Jewish Federation of Cleveland as the 2021 Campaign for Jewish Needs comes to a close at 7 p.m. Dec. 9. This year, every new or increased gift to the campaign garners a matching donation from the Jack, Joseph and Morton Mandel Foundation, known as the "Mandel Match," toward the Federation's Coronavirus Emergency Relief Fund, up to $1 million. To donate to the Campaign for Jewish Needs, visit campaignforjewishneeds.org
Paloma Zuleta, a Catholic, is raising her two children with husband Iden Martyn's Jewish faith.
Zuleta believes Catholicism and Judaism share more similarities than differences. She likens Judaism to the beginning and Catholicism to the middle of the same book.
"At the end of the day, (both are) about being generous, being kind, being supportive and treating everyone the way we would want to be treated," Zuleta said. "I was born Catholic, I could never not be Catholic, but because I have so much respect and appreciation for the Jewish faith, I thought it would be a beautiful gift to give our kids to be raised in that kind of inclusivity and sort of approach to life."
Zuleta was born in Peru and raised in Texas. She was living in Washington, D.C., when she met Martyn, and after starting a family, they decided to move to Cleveland – his hometown – in June 2018.
"It's a fantastic place to raise kids," Zuleta said of Cleveland. "It's family oriented and there's a very close knit community, which is why we moved here – to be closer to family and have our kids be raised in a family background."
Their daughters, Anna, 6, and Zelig, 3, attend the Joseph and Florence Mandel Jewish Day School in Beachwood.
Zuleta recently became involved with the Jewish Federation of Cleveland in Beachwood; she donates money and time, serving on the nonprofit's marketing committee.
"A friend suggested it might be an interesting place for me to volunteer time to because I have a communications background and wanted to be useful in some way," Zuleta said. "They were kind enough to allow me to participate and be part of their efforts to bring awareness to all the great things that the Federation does."
Zuleta has noticed the organization's significant role in ensuring all local community members are supported.
"The organizations that they support don't have to be Jewish, they just have to be in need," Zuleta said. "The Federation, in this effort, provides such care and resources so that people have what they need in order to live. And particularly in these challenging times that we all find ourselves in, our contributions to the Federation (are) even more important. We trust that the Federation will spend every dollar wisely."