02/20/2023
IsraAID Global CEO To Highlight Federation CRC Meeting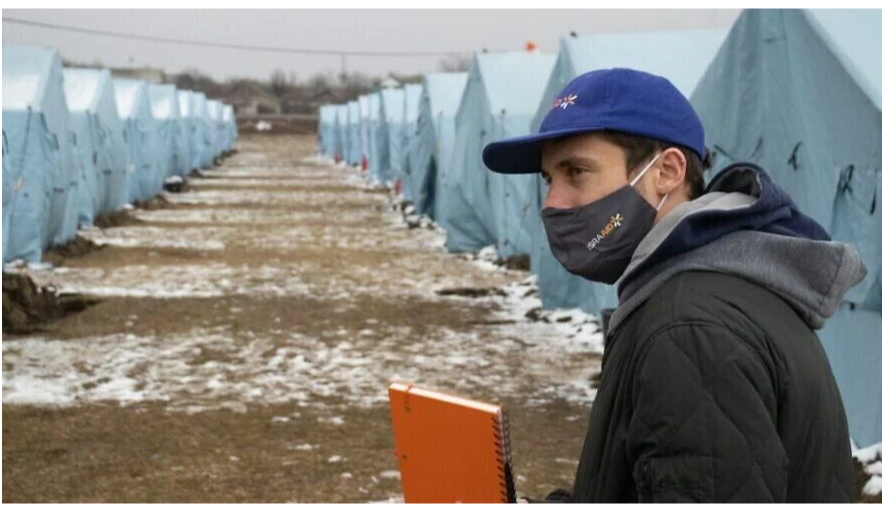 COURTNEY BYRNES | STAFF REPORTER
Article reprinted with permission from Cleveland Jewish News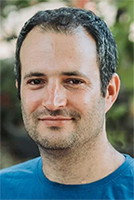 The Jewish Federation of Cleveland's community relations committee is hoping for record-breaking attendance at this year's 76th Annual Meeting and Sidney Z. Vincent Memorial Lecture with featured speaker, Yotam Polizer, Global CEO of IsraAID.
Over his 11 years overseeing IsraAID's global operations, strategy and partnerships across 15 countries, Polizer has built and led programs responding to some of the world's most pressing humanitarian crises, including the ongoing emergency response to the Ukraine crisis – IsraAID's largest-scale relief effort to date – and the earthquakes in Turkey and Syria.
"We really hope for a breakout number of attendees in light of this outstanding speaker," Bruce Mandel, event co-chair with Susan Reis, told the Cleveland Jewish News Feb. 13. "Yotam Polizer is going to detail how IsraAID reaches out to the world in times of crisis and disaster."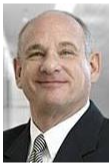 He said the meeting is a great opportunity for the community to hear Polizer share an inspiring story "at a time when, frankly, we could all use some inspiration."
IsraAID is Israel's leading humanitarian NGO, which was founded in 2001 as a coalition of Israeli organizations working in disaster relief and international development, according to its website.
Mandel said the organization leverages Israel's experience in dealing with trauma, disaster relief and preparedness to help other countries in need.
"With modern-day Israel turning 75 this year, we wanted to feature a speaker that could really help demonstrate the tremendous growth, capacity and outpouring of goodness of the state of Israel," said Mandel, a resident of Beachwood and member of Park Synagogue in Cleveland Heights and Pepper Pike. "The work of IsraAID is a perfect example."
In its second year as a hybrid event, Mandel is anticipating around 300 attendees to listen to Polizer's message and take away from it knowledge of how Israel cares for other nations and a sense of pride in the Federation's support of such efforts.
In addition to focusing on the work of IsraAID, the annual meeting will also include a 2022 year in review focused on the local work of the CRC in fighting antisemitism, supporting Israel and reaching out to the general non-Jewish communities in Northeast Ohio, he said.
"This event is also an opportunity to learn about how the Cleveland Federation, together with our international partners, including the American Jewish Joint Distribution Committee, the JDC, and The Jewish Agency for Israel, JAFI, work together to save lives all over the world," he said.
If You Go:


WHAT: 76th Annual Meeting of the Jewish Federation of Cleveland's community relations committee and Sidney Z. Vincent Memorial Lecture featuring Yotam Polizer, Global CEO of IsraAID
WHERE: Mandel Jewish Community Center's Stonehill Auditorium, 26001 South Woodland Road, Beachwood
WHEN: 7 p.m. Feb. 27, followed at 8:30 with dessert reception
INFO:
Free event with both virtual and in-person options available. Pre-registration is required. For more information or to register, visit
jewishcleveland.org
.