11/03/2022
Israel Philharmonic Helps Federation Kick Off Israel's 75th Anniversary
COURTNEY BYRNES | STAFF REPORTER
Article reprinted with permission from Cleveland Jewish News
As the state of Israel approaches its 75th anniversary as an independent state on May 14, 2023, the Jewish Federation of Cleveland is kicking off a yearlong celebration of events.
The festivities will begin Nov. 12 at the Jack, Joseph and Morton Mandel Concert Hall at Severance Music Center in Cleveland's University Circle neighborhood as the Israel Philharmonic Orchestra travels to Cleveland for one of the last stops on its U.S. tour.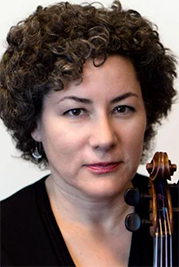 "We really hope that the community turns out for this," James Ratner, co-chair of the Israel at 75 anniversary celebrations with Lynne Cohen, told the Cleveland Jewish News Oct. 31. "It's going to be a wonderful opportunity to hear the Israel Philharmonic in a hall that is so well-known and means so much to everybody in Cleveland."
This will be the third time the Israel Philharmonic Orchestra has performed in Cleveland, most recently in 2015. The performance is part of the orchestra's first U.S. tour since before the COVID-19 pandemic and with its new music director, Maestro Lahav Shani, who succeeded Zubin Mehta in 2020.
"It's an all-Prokofiev program," Miriam Hartman, the orchestra's principal viola player, told the CJN Oct. 25. "We're playing the Classical Symphony, and we're playing Romeo and Juliet, and the Prokofiev Symphony No. 5. And I can tell you that our conductor Maestro Shani brings an energy to the podium which you hardly ever find anywhere."
Sergei Prokofiev was a Russian composer who influenced many of the greatest film score composers of this generation, she said.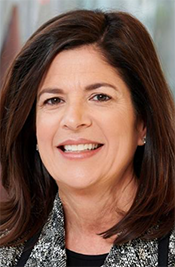 The Israel Philharmonic Orchestra was founded in 1936 as famed Polish violinist Bronislaw Huberman rescued persecuted Jewish musicians in Europe and brought them to Palestine to play in what was then the Palestine Symphony Orchestra, she said. The orchestra is based at the Charles Bronfman Auditorium in Tel Aviv and performs throughout Israel and internationally.
Hartman grew up in Philadelphia where she went to Solomon Schechter Day School, then Akiba Hebrew Academy, and received her bachelor's degree at Yale University and master's degree at The Juilliard School before making aliyah in 1983. She is starting her 39th season with the orchestra, where for 30 years she was the only female principal player but is now joined by two others.
While in college, Hartman spent one summer at the Cleveland Orchestra's summer Blossom Music Festival. Although she will no longer be on the tour due to an emergency, she expressed excitement for the Israel Philharmonic Orchestra to play once again at Severance Hall.
"It's a fabulous hall," she said. "Of course, musicians love to play in fabulous halls because you tend to sound good in them, and it's so rewarding to play where there's great acoustics, as I'm sure you can imagine."
Throughout the year and leading up to Yom Ha'atzmaut, Israel's Independence Day on April 26, 2023, the Federation will hold several events for the community to come together in celebration, including a concert on May 9, a community-wide festival on May 14, and a mission to Israel from April 17 through April 26.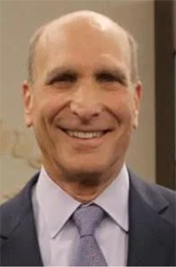 "We're looking forward to celebrating Israel for all types of audiences through programs, speaker series, additional travel, educational opportunities and more," Cohen, a resident of Beachwood and member of Anshe Chesed Fairmount Temple in Beachwood, told the CJN Nov. 1. "There should be something for everyone."
Ratner and Cohen both said the celebrations will show the bond and support between American and Israeli Jews.
"We have unwavering support for each other," said Ratner, a Shaker Heights resident and member of Park Synagogue in Cleveland Heights and Pepper Pike. "And milestones like this diamond anniversary are reminders that all of us, Americans and Israelis, are Jews, and as Jews we share a bond that has no geographical boundaries."