03/14/2019
Israeli Artist Sigalit Landau to Discuss Work in Cleveland Visits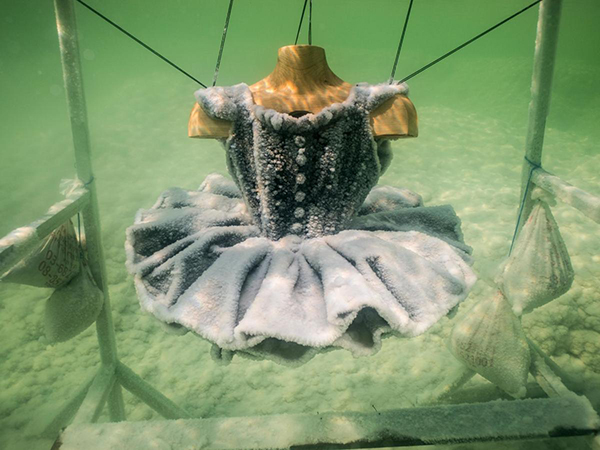 Reposted with permission from Cleveland Jewish News
by ALYSSA SCHMITT | STAFF REPORTER
Israeli artist Sigalit Landau will make her first trip to Cleveland to talk about her inspiration, work process and thoughts about making art in Israel in her exhibition at the Roe Green Gallery March 25 at the Jewish Federation of Cleveland's Jack, Joseph and Morton Mandel Building in Beachwood.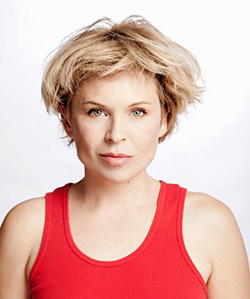 Landau will be joined by her artistic partner and partner in life Yotam From and Museum of Contemporary Art Cleveland assistant curator A. Will Brown in an interactive conversation.
She will also make an appearance at moCa March 21 for a video screening and artist talk in the Cohen Family Gallery. There, she will focus on a selection of her recent video works from the last two decades.
As a sculptor, video and installation artist, Landau, who is based in Tel Aviv, said first and foremost, she likes to build elaborate creations. The pieces going in the Roe Green Gallery will relate to the artist's series of work in the Dead Sea like the salt-encrusted material that has soaked in the sea, maps, drawings and photographs of her installations and sculptures.
Since about 2003, Landau has worked with salt and soaks material for months in the depths of the Dead Sea. Landau and From have soaked a pair of tennis shoes, wedding dress and dance clothes in the sea to create these salt-encrusted sculptures.
Her work in the Dead Sea started soon after her mother died. She remembered going to the Dead Sea often with her mother as it was one of her mother's favorite places to travel. Landau spent time learning about the buoyancy of the sea, the lighting, the crystals and the components of the water and air, and the more she experimented, the more she became motivated and infatuated to keep working in the sea.
"It's a bit ritualistic because it's seasonal to work with crystals and to work with memory," she said. "(It) somehow corresponds to a certain time of year and place."
When not in the sea, she is drawn to video installations and other large-scale installations.
---
Gallery Open House: Sigalit Landau and Yotam From
WHEN: 1-3 p.m. March 24
WHERE: Jewish Federation of Cleveland, 25701 Science Park Drive, Beachwood
INFO: Israeli artists Sigalit Landau and Yotam From will talk about Landau's work and the exhibition on display at the Roe Green Gallery. Free and open to the public. For questions, contact Joyce Lisiewski at jlisiewski@jcfcleve.org or 216-593-2845.