10/06/2014
Israel's Basketball Champs Visit CLE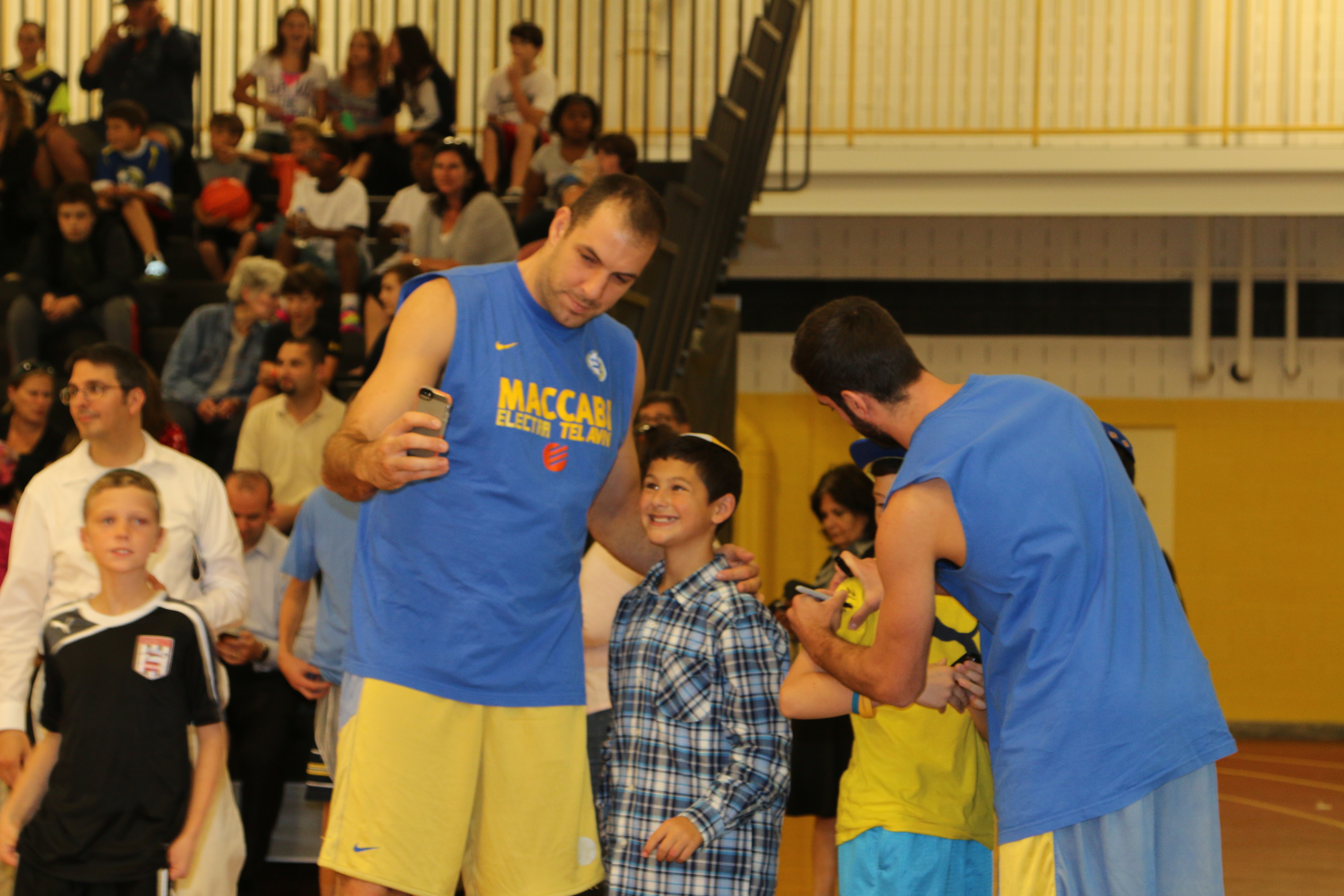 Euroleague basketball champions, Maccabi Electra Tel Aviv, were welcomed to Cleveland with open arms for 3 days full of activity.
On October 2, the team held an open practice, photo op, and skills clinic, where kids ages 8-14 learned from the champion players themselves.
Then on October 5, a nearly sold-out crowd of 20,000+ came out to the Q in their blue and yellow and wine and gold to cheer on Maccabi Electra Tel Aviv and the Cleveland Cavaliers in the first preseason game.
Our Young Leadership Division (YLD) started their night with a happy hour on East 4th Street, enjoying local brews before heading over to the game. While at the Q, families and kids of all ages cheered on both teams, watched the players in action, and saw a Cavs victory of 107-80.
The high-energy night concluded with a "Chalk Talk" between fans and new Cavs (and former Maccabi Tel Aviv) Coach Blatt and Maccabi Tel Aviv Coach Goodes.
It's going to be a great season for both teams. Thank you to the Cleveland Jewish News, Maccabi Electra Tel Aviv, and the Mandel JCC for co-sponsoring the event. And, thank you to all of our community members for their support and spirit!