01/15/2018
Jewish Cleveland Finds Strength Through MLK, Jr. Philosophies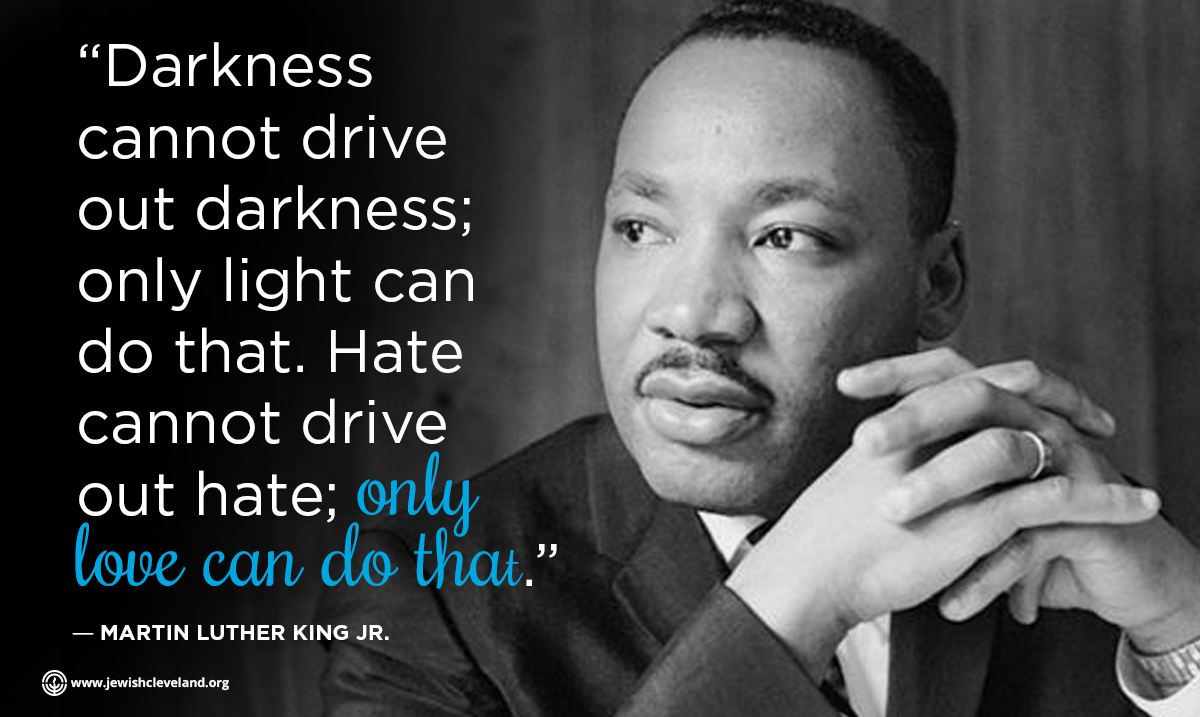 Bradley J. Schlang, Chair of the Federation's Community Relations Committee shares his thoughts on how Jewish Cleveland finds strength through the words and philosophies of Dr. Martin Luther King Jr.:
Rev. Dr. Martin Luther King, Jr. famously said, "Injustice anywhere is a threat to justice everywhere." Core to the mission of the Federation's Community Relations Committee (CRC) is to protect, preserve, and promote a just, democratic, and pluralistic American society. The CRC does this through establishing collaborative relationships with other ethnic, racial, civic and religious groups. Last year, we traveled to Washington DC with our leaders from the African American and Hispanic communities to hear from national experts and elected officials on the issue of voting rights.
Within the Federation, we inaugurated an annual diversity training program for lay leadership. The program provided CRC members with foundational knowledge and information on cultural competency, as well as potential unconscious bias and privilege. The training helps build skills and provide the tools with which Federation lay leadership can better foster strong relationships with general community members and be more effective in our work. In this way, we follow the example of Rev. Dr. Martin Luther King and live out our Jewish value of tikkun olam (repairing the world).
For more information on the Community Relations Committee, contact Jessica Cohen jcohen@jcfcleve.org or 216-593-2782.
Are you interested in getting involved with Jewish Federation of Cleveland's Community Relations Committee events and programs? Complete the Interest Form Now >>
Related Items