06/27/2016
Jewish CLE Spends a Day at Summer Camp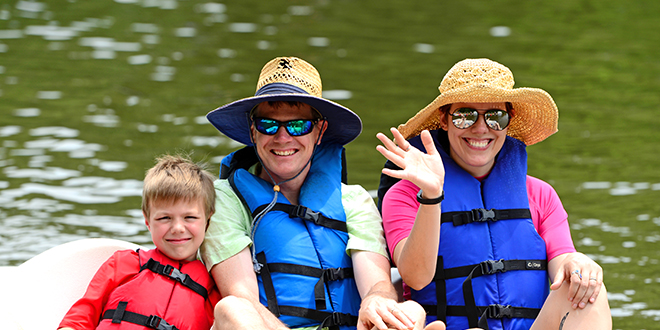 Family, ruach (spirit), and fun in the sun! Over 600 parents, kids, and grandparents joined us to celebrate summer at PJ Library Goes to Camp for Family Fun Day.
PJ kids and their families got a taste of the camp lifestyle and had fun creating crafts, navigating the ropes course, and cooling off in the lake with water toys, canoes, and more! The smiles didn't stop at the camp-style song session, where we laughed and danced to some of our camp and Hebrew favorites.
It was an extra special day as we officially opened the Debra Ann November Aquatics Center at Anisfield Day Camp at Halle Park. Thank you, Mrs. November and all of the generous donors for bringing even more fun to camp with a beautiful, brand-new pool!
Thank you to our fantastic host committee and event co-hosts: PJ Library®, Mandel Jewish Community Center (JCC), J-Day Camps, jHUB, and the Federation's Young Leadership Division (YLD). And, thank you to everyone who joined us for an awesome day!
If you are a Russian Speaking Jewish family who wants to learn more about PJ Library and Russian Jewish programming for young families, please email our Russian Speaking PJ Library Engagement Ambassador, Anna Novik at annapjcle@gmail.com.
---
Related Items