07/16/2015
Jewish Cleveland's Superwomen Unite!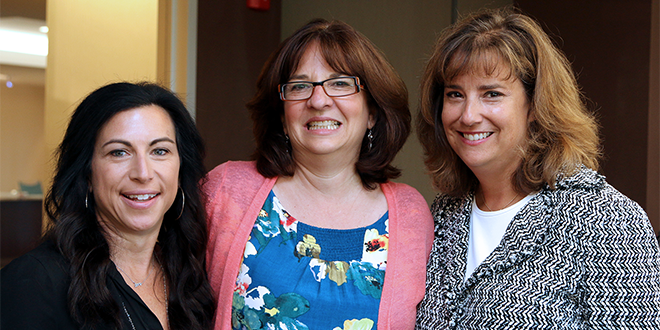 It was 7:45 a.m. and the Federation's parking lot was already full. Jewish Cleveland's professional women had gathered in droves to hear one of their own, Heidi Goldstein, speak about the challenges women face at their jobs.
As a Partner at Thompson Hine and Founder of their Firmwide Women's Initiative, Heidi is passionate about helping professional women support each other in the workplace. And on this day, she said to our audience, "Be mindful that confidence matters as much as competence." As Heidi put it, every woman should be using her superpowers and go for it!
For participant Kim Cole, the event was inspirational. "When a woman is invited to a gathering, she almost always immediately asks, 'What can I bring?' But what if we thought/asked the same question when invited to a professional/lay leader gathering? What do we bring to the table? What will our contribution be? We all have our own powers to be celebrated," she said.
Collaboration was an important topic. Heidi shared mantras that have helped her make it to the top as a woman. "Partner with those who move you forward," and "Don't be afraid to be the girl in a group of guys," she said. On this day Jewish Cleveland's professional women stood shoulder to shoulder. They came together as a community for themselves and each other.
Thank you to Patricia R. Rubin for chairing this fantastic event and to Tammy Battler, Vice President of External Reporting at DDR Corp, for delivering a beautiful D'Var Torah. And, of course, thank you to all of the women who joined us.
To view photos from this event, visit our Facebook page.
A few moments captured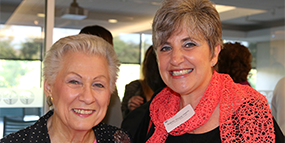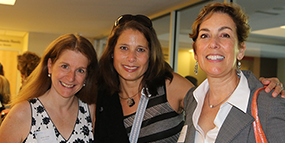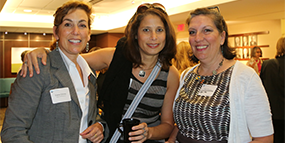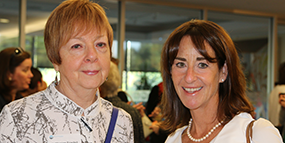 ---
Related Items