12/01/2020
Jewish Continuity Starts Here: The Vitality of Jewish Overnight Camp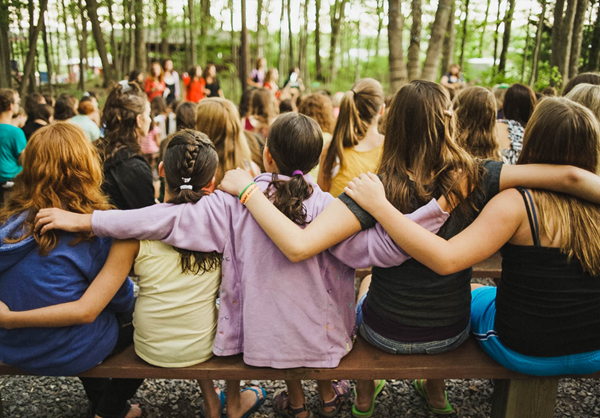 "Jewish overnight camp is a powerful tool of Jewish outreach. Any community that believes that must make it available to unaffiliated families of limited means. Otherwise, their future is problematic." – S. Lee Kohrman, past president, David and Inez Myers Foundation
Due to the COVID-19 pandemic, this summer was not like others for thousands of kids who were planning to go to Camp Wise – the 'Home of Happiness' – and other Jewish summer overnight camps.
Research shows that when children return home from Jewish summer camp they have a deepened connection to Jewish life and culture and have developed new friendships that will last a lifetime. These connections, to people and community, are transformational. For example, seven out of 10 young Jewish leaders who are active in the Jewish community went to Jewish summer camp, while one out of three Jewish professionals such as rabbis, cantors, and teachers were counselors at Jewish summer camp.
So important is Jewish summer camp to the future of the Jewish community that in 2012 the David and Inez Myers Foundation, in conjunction with the Jewish Family Service Association of Cleveland (JFSA), created the Summer Campership Program. Through this program, nearly 200 children and teens from income-eligible and unaffiliated Jewish families have received camperships so they can attend Jewish summer overnight camp.
"These programs have enabled children to have a Jewish camping experience that will help them build confidence, develop independence, define their Jewish identity, and gain a greater self-esteem all while being immersed in a welcoming and engaging Jewish environment," said Michael Hyman, president and CEO of the Mandel JCC.
Most participants are eligible to attend multiple summers at a Jewish overnight summer camp, as well as future travel opportunities to Israel. Each camper receives in their first summer a large duffle bag including a sleeping bag, bedding, and many other essential camp items so they have all the basics .
Most of all, they gain a sense of community. "As a result of the community's generosity, I've been able to attend the Goldman Union Camp, Brandeis Precollege Program, and a trip to Israel with BBYO," said Tim, a local alumnus of the program. "Going to Goldman Union Camp was one of the greatest experiences of my life and gave me Jewish friends for the first time in my life."
The participants also begin a new trajectory that not only helps to change their lives, but their families' lives as well. "Their parents are able to reconnect to their Jewish heritage," said Ginny Galili, executive director of Strengthening Families at JFSA. "Entire family systems are being changed and engaged. And they're beginning to feel like they have a place to belong in the Cleveland Jewish community. I believe the generations to come – from these efforts – will be impacted in positive ways."
The summer campership program is a hidden gem in the Jewish community. It also helps to make families aware of all the services available in Jewish Cleveland through our beneficiary agencies to address many of the challenges they're facing in their lives.
While these children may be missing out on the opportunity to experience an immersive Jewish community in the way only overnight camp makes possible, Jewish Cleveland has continued to embrace and engage them with an array of creative in-person and virtual programs. As we look towards next year, Jewish campers can hopefully come together again to compete in maccabiah, act in the perfect play, celebrate Shabbat, and so much more.
For more information on the campership program, contact Melanie Halvorson at mhalvorson@jcfcleve.org or 216-593-2868.