10/15/2020
Jewish Education Center of Cleveland Announces Leadership Succession Plan
Kopelowitz to Retire June 2021; Jaffe Named Successor
The Jewish Education Center of Cleveland (JEC), the education planning arm of the Jewish Federation of Cleveland, today announced that Seymour B. Kopelowitz, MBA, PhD. plans to retire on June 30, 2021. JEC Associate Director Marlyn Bloch Jaffe has been named as his successor.
Kopelowitz (69) has served as the JEC's executive director since 1999. During his tenure, the JEC has been a driving force behind the tremendous growth of high-quality Jewish education available in Cleveland for all ages and backgrounds. For example, JEC has been on the forefront of curriculum development in congregational schools and has developed a national reputation in this area through such initiatives as "Hebrew through Movement," "Onward Hebrew" and "La-Bri'ut."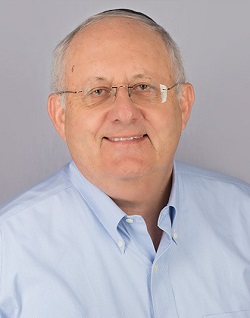 Kopelowitz also spearheaded a local Shin Shinim program, which through the Jewish Agency, brings teen emissaries from Israel to help further connect Cleveland teens and families with Jewish traditions and culture.
"The strength of the Jewish education in Cleveland is a direct result of Seymour's unwavering focus and commitment to serving the diverse educational needs of our community," said Kevin D. Margolis, president of the JEC. "On behalf of the entire JEC Board and staff, I cannot thank Seymour enough for all he's done over the years to help the organization enrich the lives of students and their families."
Margolis continued, "We are grateful for all Seymour's taught us as a leadership team and feel tremendously fortunate to be able to continue this tradition of innovation and excellence with Marlyn at the helm."
"I am proud of the accomplishments of the JEC over the past 21 years," Kopelowitz said. "At the core of our work is strengthening Jewish identity by fostering lifelong Jewish learning across all settings in the community and the work was always interesting. Each new school year brought new opportunities to reinvent and innovate."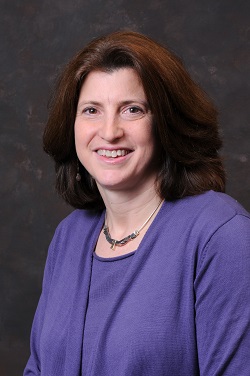 According to Kopelowitz this work would not have been possible without the support of the professional leadership at the Federation, especially former Federation President Stephen H. Hoffman and current Federation President Erika B. Rudin-Luria, as well as its past and present JEC Board of Trustees. He also noted that Sally Wertheim, Lifsa Schachter, and Gail Dorph guided and supported him professionally, particularly in his early days in Cleveland.
"It has been my privilege to have been part of the JEC team and I am extremely proud of what we were able to accomplish together and I leave knowing the organization – and, by extension, the community – is in exceptional hands," Kopelowitz said.
Jaffe (56) joined the JEC as its director of planning and evaluation in 2000 and took on the added role of associate director in 2014. In this capacity, she spearheaded the organization's strategic planning process and oversaw the implementation of various programs funded by JEC in other settings, among other things. Prior to JEC, Jaffe held various roles of increased responsibility at the Jewish Federation of Cleveland from 1987 to 2000.
"One of the true measures of a leader is their ability to develop a successor fully equipped to carry the organization forward and that's exactly what Seymour has intentionally and skillfully done," said Rudin-Luria. "Not only is Marlyn a forward-thinking and collaborative leader, she brings tremendous passion and compassion to all that she does on behalf of our community."
"I am so honored and humbled to be given this special opportunity to work with the tremendous JEC team and across the diverse community to inspire people to find meaning and value in their lives through Jewish learning," said Jaffe. "I look forward to continuing to work closely with Seymour and the Board to ensure a seamless transition."
Jaffe received her Bachelor of Arts (Magna cum Laude) in English from Yale University in 1986; a Master of Nonprofit Organizations from Case Western Reserve University's Mandel Center for Nonprofit Organizations in 1992; and is in the process of completing her Master of Arts in Jewish Education from the Melton Center for Jewish Education at Hebrew University. She and husband, Ari, live in University Heights and have three grown children.