05/30/2023
Jewish Federation Announces First Round of 'Israel at 75' Microgrant Recipients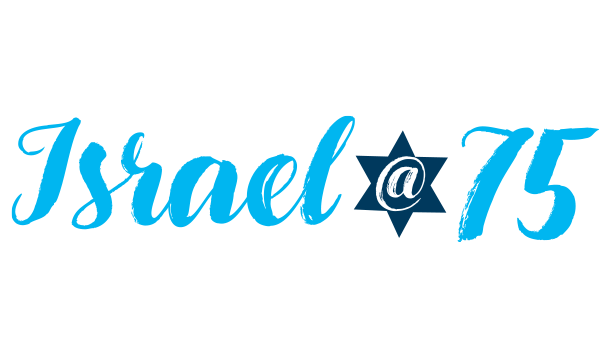 Applications for second round now open; individuals and organizations are encouraged to apply
The Jewish Federation of Cleveland announced today the first round Israel at 75 Microgrant recipients. Through this program, the Federation is funding a wide range of projects throughout the Cleveland Jewish community that are geared toward Israel programming as part of the organization's year-long Israel at 75 initiative.
"This first cohort of Israel at 75 Microgrant recipients showcase the creativity of our community as we look to commemorate Israel's milestone anniversary in unique and personalized ways," said Lynne Cohen, who serves as an Israel at 75 co-chair alongside James Ratner. "The Microgrant subcommittee is honored to be able to select programs that are engaging, diverse, and will reach a significant number of Jewish Clevelanders."
Israel at 75 Microgrant recipients:
Mandel JCC Foodscapes: An immersive outdoor art installation that connects Clevelanders to the land of Israel through a multi-sensory experience.
Mandel JCC Film Fest: An Evening of Israeli Short Films. Films will also be available to stream online during the Mandel JCC film festival.
JFSA Horvitz YouthAbility: Impact Israel Art Therapy Program and culminating Art Show.
Rekindle and Project Shema: A Washington, D.C. trip in May 2024 for Rekindle alumni and teenagers from the Black/Jewish Alliance at Cleveland Heights High School to visit the Israeli Embassy and learn together in greater depth about the relationship to Israel for Jewish and Black members of Cleveland.
Hillel at Kent State: Shuk on the K, a large, outdoor tabling program to engage college students with Israel, and featuring Artists 4 Israel, an arts organization specializing in large art projects to engage college students.
B'nai Jeshurun Congregation: A Concert for Yom Ha'atzmaut featuring Rami Feinstein and Cantor Alyssa Rosenbaum.
B'nai Akiva: Yom Yerushalayim Day celebration for the holiday
Applications are now open for round two of the Federation's Israel at 75 Microgrant program. Individuals and organizations are encouraged to apply.
Individuals can apply for up to $1,000 to support their project/initiative, organizations can apply for up to $3,500 for a single program, and organizations can collaborate with additional organizations for up to $5,000 for a single program. Deadline for round two of applications will close on June 30, 2023. Subsequent rounds of funding will be available through March 2024.
For more information about Israel at 75 Microgrants, visit www.jewishcleveland.org/israel75 or contact Jaclyn Szaruga at jszaruga@jewishcleveland.org.