07/06/2022
Jewish Federation of Cleveland Announces Inaugural Class of Mandel Myers Fellows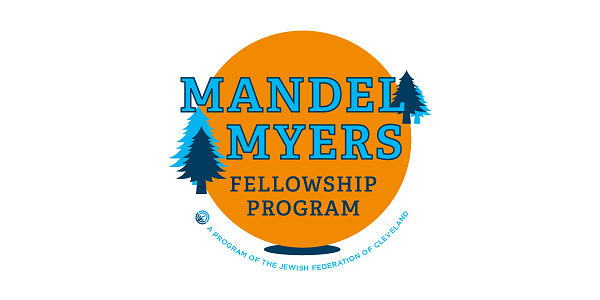 Fellows will receive college scholarships, professional development while working at Jewish summer camps 
The Jewish Federation of Cleveland announced today the inaugural class of Mandel Myers Fellows who will be working as staff at select Jewish overnight summer camps.
The "Mandel Myers Fellowship Program" – funded by a $1,800,000 grant from the Jack, Joseph and Morton Mandel Supporting Foundation and a grant of $150,000 a year for the next three years from the David and Inez Myers Foundation – enables Jewish overnight camps to attract and retain high-caliber staff, help students from Cleveland offset the costs associated with attending a four-year accredited university, and add professional development experience to the camp counselor role to make it more competitive with other internship opportunities. Returning overnight camp counselors will receive a scholarship of $5,500. First-time overnight camp counselors will receive a scholarship of $4,500.
"Camp counselors are the foundations of the Jewish camp experience that is critical to the long-term health and vibrancy of Jewish communities," said Julie Finkelstein, director of engagement programming at the Foundation for Jewish Camp, who worked with the Federation to implement the Mandel Myers Fellowship. "I am pleased to announce that we have selected incredibly talented leaders that I am confident will enrich the Jewish environment at their summer camps."
"I have always loved being a camp counselor because it has enhanced my leadership skills and allows me to create a meaningful Jewish experience for myself and my campers" said Adam Kling, a Mandel Myers Fellow from Cincinnati working at Camp Wise this summer. "I feared I would have to find a different job this summer, so I am grateful that I can continue my passion for camp and be meaningfully compensated, while also enhancing my resume."
In addition to receiving a scholarship, participants partake in professional development workshops during and after the summer camp season, managed by the Federation in partnership with Jewish Education Center of Cleveland, Jewish Family Service Association (JFSA), the Foundation for Jewish Camp, Cleveland Hillel, and Hillel at Kent State University.
The Mandel Myers Fellowship Program is a program of the Jewish Federation of Cleveland and operates in partnership with JFSA and Foundation for Jewish Camp. For more information, contact Leah Taylor at ltaylor@jewishcleveland.org or 216-593-2853.