11/30/2020
Jewish Federation To Celebrate 2021 Campaign for Jewish Needs at Special Virtual Campaign Closing Event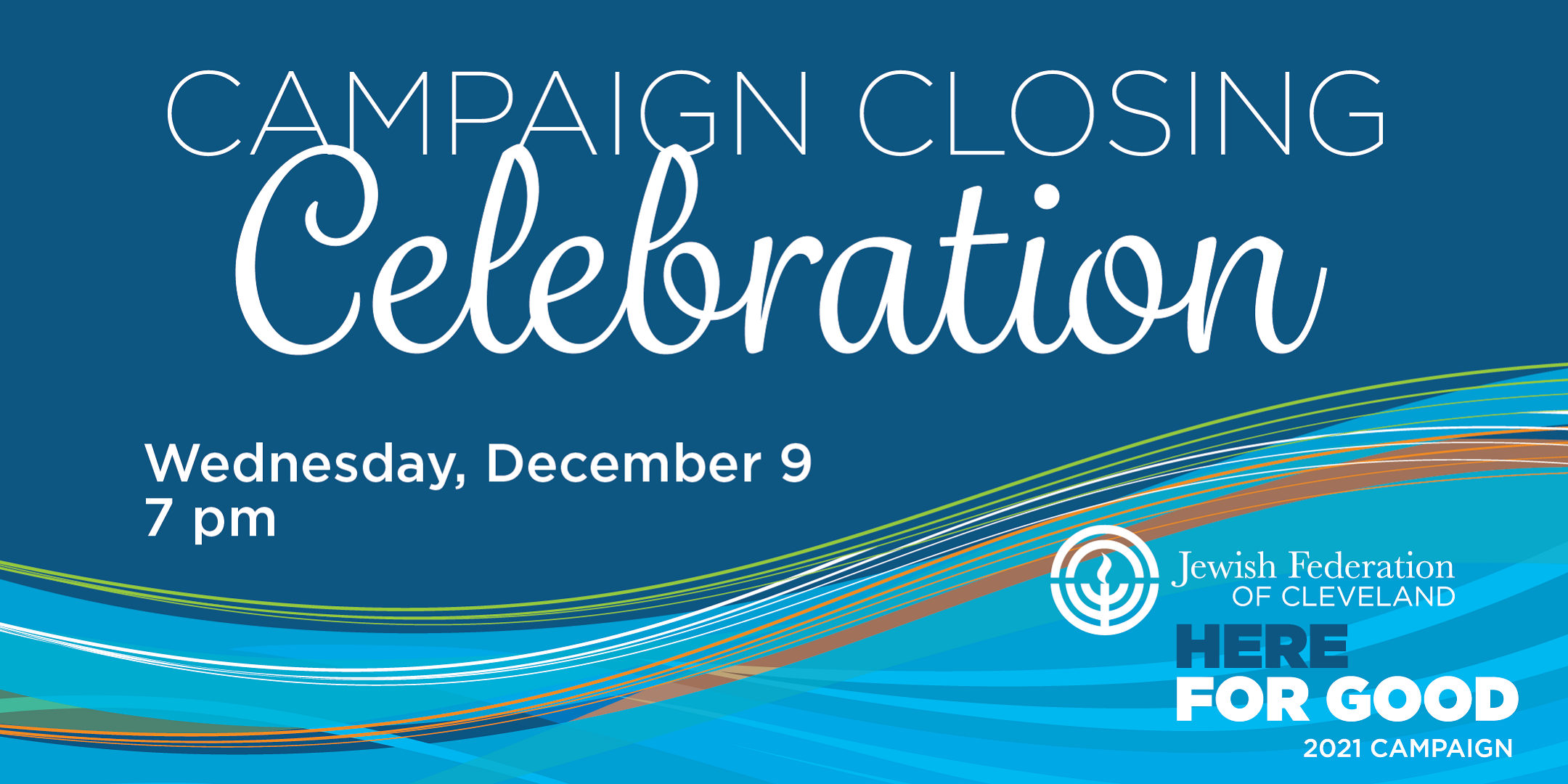 The Jewish Federation of Cleveland will host its annual Campaign Closing celebration on Wednesday, December 9 at 7:00 pm. The entire community is invited to attend this event, which will be held virtually.
"The Campaign Closing celebration is a culmination of our entire community's dedication in working together to overcome once-in-a-generation challenges," said General Campaign Chair Bradley A. Sherman. "This year's Campaign took a lot of innovation and flexibility, and I look forward to celebrating the meaningful difference this year's Campaign will make with our dedicated volunteers and generous donors."
The 30-minute event will highlight the community's various accomplishments of this year's annual fundraising effort on behalf of Jewish Cleveland and the global community. Guests will be the first to hear the results of this year's Campaign.
The community will also recognize Cameron and Dayna Orlean, as they receive the 2020 Amb. Milton A. and Roslyn Z. Wolf Young Campaigner of the Year Award. The award recognizes leadership, dedication, and hard work by a young leader on behalf of the Campaign for Jewish Needs.
Last year's Campaign raised $33,102,355 by more than 13,000 donors representing 9,869 gifts.
To learn more or register for the Campaign Closing Celebration, please visit www.jewishcleveland.org, email campaign@jcfcleve.org, or call 216-593-2900 x740.
---
Related Items