01/26/2021
Jewish Federation to Host Virtual Panel Discussion with Black, Latinx, Jewish Communities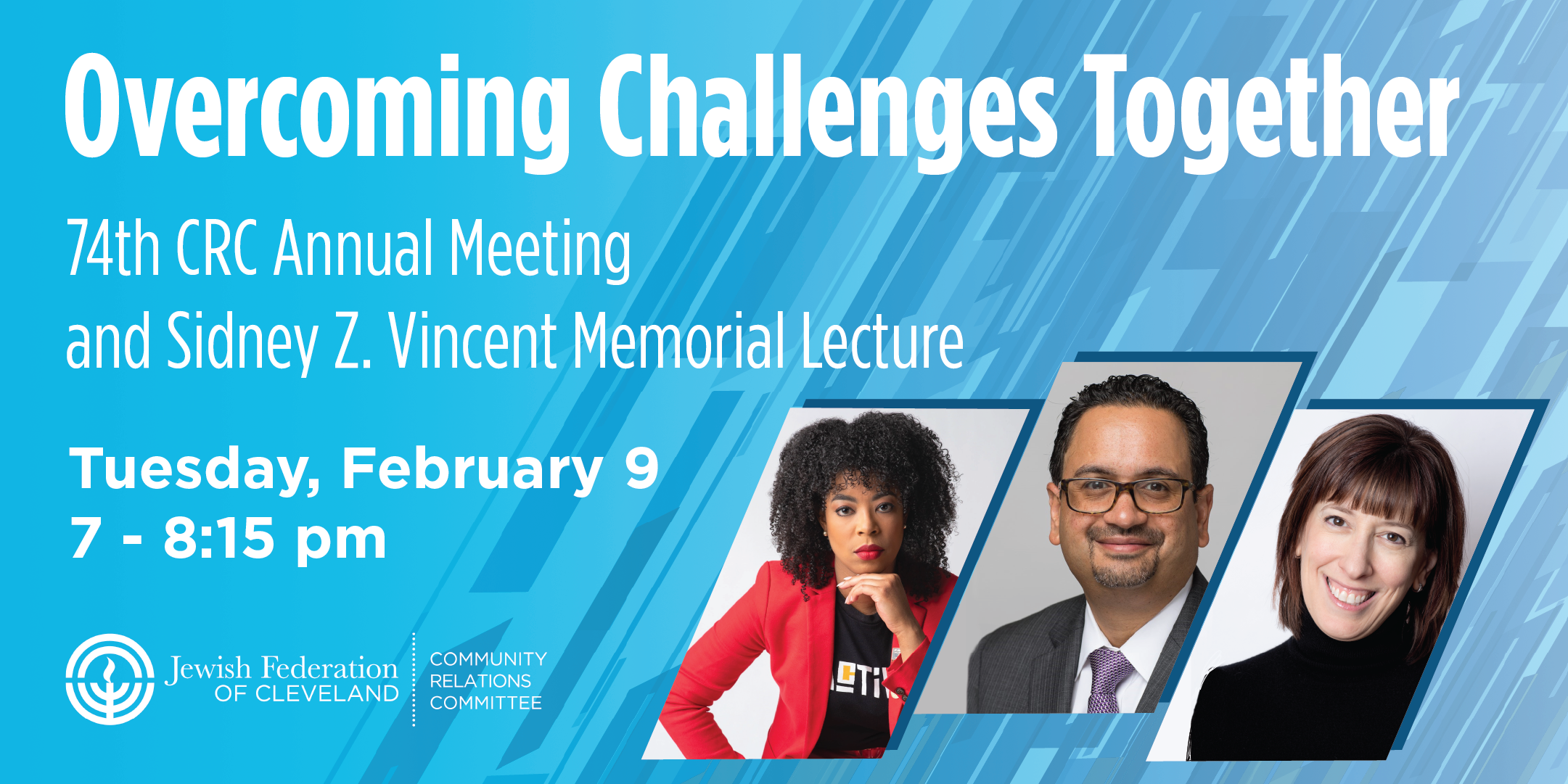 The Jewish Federation of Cleveland will host a virtual panel discussion with leaders from Cleveland's Black, Latinx, and Jewish communities to identify and explore various ways these communities can further collaborate to address unique and common communal challenges. This discussion will be part of the 74th Annual Meeting of the Federation's Community Relations Committee (CRC) and Sidney Z. Vincent Memorial Lecture. This virtual event is free and open to the public on Tuesday, February 9 at 7 pm.
Panelists include Danielle Sydnor, president of Cleveland NAACP, Victor Ruiz, executive director of Esperanza, and Erika B. Rudin-Luria, president of Jewish Federation of Cleveland. Keisha González, program manager, social impact investing and community development initiatives of Cleveland Foundation, will moderate the discussion. Attendees will also enjoy virtual performances by artists at Julia De Burgos Cultural Arts Center and Karamu Performing Arts Theatre.
"We are delighted to welcome our friends in the Black and Latinx community to discuss 'Overcoming Challenges Together,'" said Gregg Levine, Federation's Community Relations Committee chair. "While our respective communities all face unique obstacles, we know that by continuing to communicate and collaborate we can address these issues together."
For more information or to register, please visit www.jewishcleveland.org.
---
Related Items