04/13/2022
Jewish Federation's Yom Ha'atzmaut Celebration Set for May 5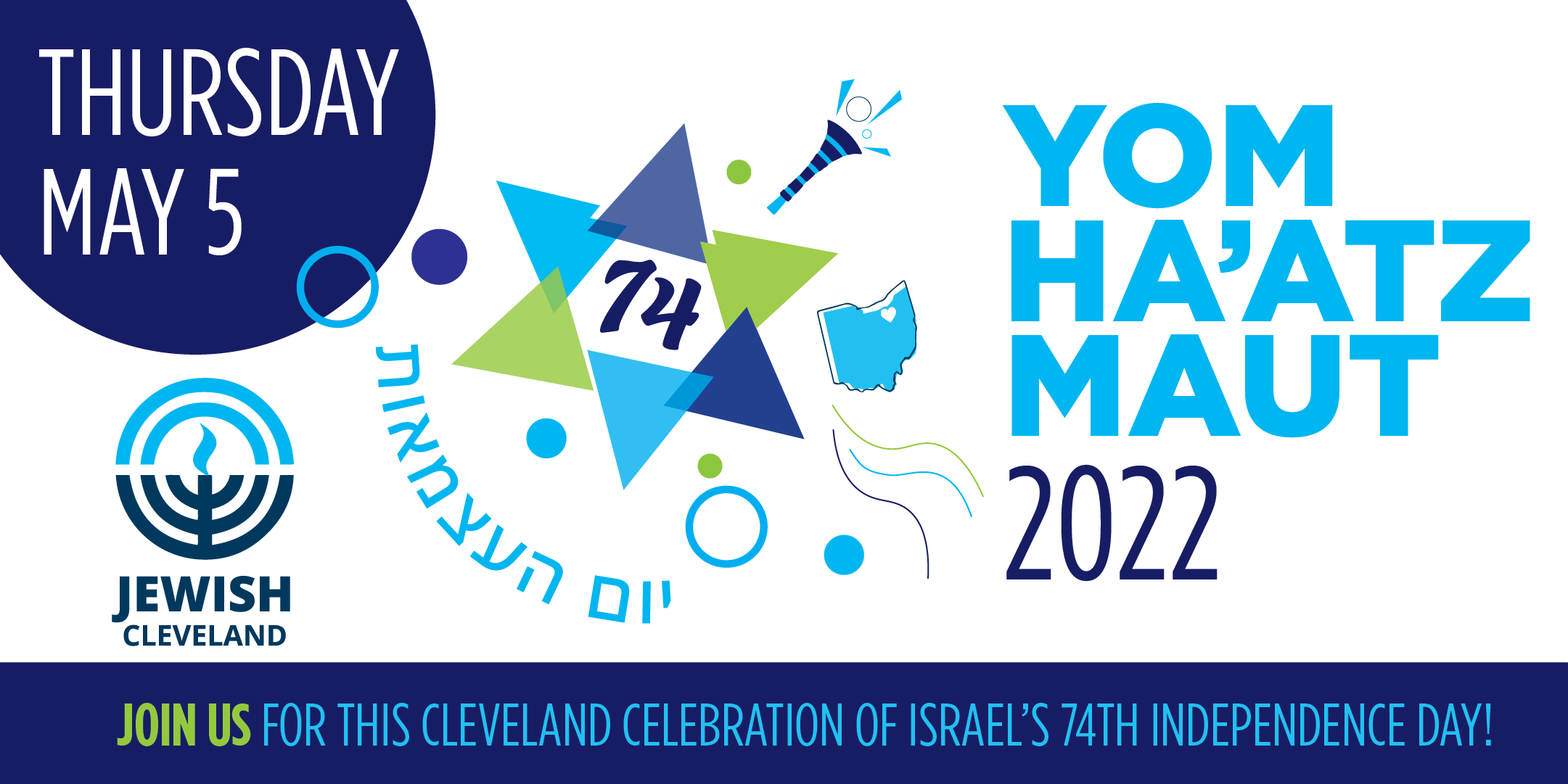 Outdoor Community-wide carnival planned for Israel's 74th Independence Day

Yom Hazikaron commemoration set for May 3
The Jewish Federation of Cleveland will host its annual Yom Ha'atzmaut celebration – a festival celebrating Israel's Independence Day – on Thursday, May 5 at 6 pm outside at the Maltz Museum of Jewish Heritage and The Temple-Tifereth Israel (2929 Richmond Road in Beachwood). It is free and open to the community.
Community members will celebrate Israel's 74th Independence Day with an outdoor carnival, which will include live Israeli music from IsraBand, stilt walkers and jugglers, kids' activities such as glitter art and games, a spirit station with Israeli-themed swag, food and alcohol available for purchase, and raffle prizes. The first 300 people to register for Yom Ha'atzmaut by April 25 will receive a raffle ticket at the entrance and will be eligible for special prizes and experiences.
"Yom Ha'atzmaut is always such an exciting and celebratory time for our community," said Shelley Gimbel, event co-chair. "We look forward to offering attendees of all ages a great experience where they can celebrate Israel with lively entertainment, delicious food, family fun, and more!"
"This will be the Federation's first large-scale community event in almost two years, and we can't wait to see people show up and proudly celebrate Israel and our community's strong connection," added Zach Siegal, event co-chair.
Shelley and Zach co-chair the event with their spouses, Adam Gimbel and Shelby Siegal.
The Federation will also host its annual Yom Hazikaron (Israel's Memorial Day) commemoration with a meaningful memorial service to honor the legacy and sacrifice of Israel's fallen soldiers and terror victims. This ceremony will be held two days before Yom Ha'atzmaut on Tuesday, May 3 at 7 pm, with both a virtual and in-person event at The Temple-Tifereth Israel (26000 Shaker Blvd, Beachwood).
Yom Ha'atzmaut is sponsored by the Cleveland Jewish News, in addition to more than 35 community partners. Registration is required to attend. For more information or to register for Yom Ha'atzmaut and Yom Hazikaron, please visit www.jewishcleveland.org.