06/20/2016
Jewish Teens Connect Across Borders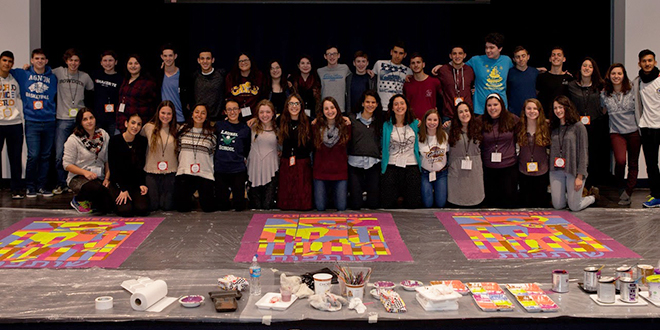 Sammy and Raz. Two girls, two different parts of the world. And this year, they met here in Cleveland for the first time and formed an unbreakable bond for life. All because of Israel.Cleveland.Next (icnext), a Federation-supported initiative.
A two-year program, icnext is an opportunity for Jewish Cleveland teens to learn about the core issues facing Israel and the geopolitical situation in the country today, while also forming personal connections with their counterparts in Beit Shean, Cleveland's sister city in Israel. For Israeli teens like Raz, icnext is their chance to connect with Jewish communities abroad and understand what it's like to be part of a diaspora Jewish community.
This was Raz's first trip outside Israel. She was part of a delegation of nearly 50 Israelis who came to celebrate the 20 years of partnership between Cleveland and its sister city. Sammy invited Raz to stay with her in her home and together, they toured Cleveland– from Shaker Heights High School to Park Synagogue to Kantina, the new Hillel kosher restaurant in town. She also introduced Raz to her friends from BBYO and USY. The girls danced, posed for photographs, and sang songs in celebration.
Raz was amazed by the American Jewish life. For the first time, she understood how an active Jewish community in America was the hard work of many dedicated Jewish leaders and volunteers who strived to keep the Jewish community thriving. Despite the cultural differences and regardless of where they lived, she realized that as Jewish teens, they had so much in common.
"I never realized the Jewish community was so strong outside Israel," said Raz. "Thanks to the Federation and icnext for showing me that I have people I can call family in Cleveland."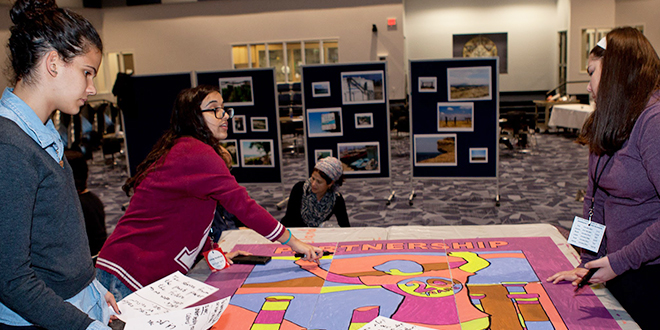 While Raz has since returned after a memorable trip to Cleveland, Sammy is arriving in Israel for her 10-day icnext mission, where she'll reunite with Raz in Beit Shean and learn about Jewish life in Israel.
"I can't wait to get there," said Sammy. "I have never been to Israel before, but it already feels like a second home to me." Read about their experiences here.
Personal connections like these are made possible because of generous donors like you. To learn more about our Israel programs for teens, contact Ilanit Gerblich Kalir at ikalir@jcfcleve.org, or 216-593-2815.
Calling all rising high school sophomores and juniors! icnext is currently recruiting its 2016-2018 cohort. Apply NOW! Applications are due June 30, 2016.
---
Related Items