09/14/2023
JFC Security, Local Police Departments Keep Watchful Eye on Community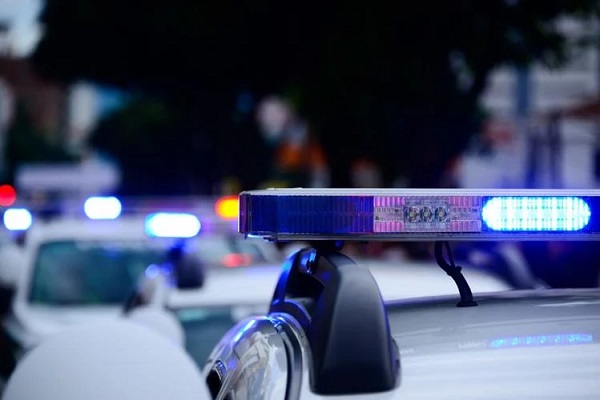 ABIGAIL PREISZIG | CJN
Article reprinted with permission from Cleveland Jewish News
Dreaming of the matzoh balls and challah that follow Yom Kippur, safety is the last thing congregants should be worried about during the High Holy Days.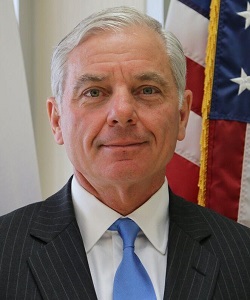 But with highest level of U.S. antisemitic incidents ever recorded by the Anti-Defamation League in a March 2023 report, safety is something synagogues, Jewish organizations and local law enforcement must plan to protect, especially during this busy time of year.
"Every year, weeks prior to the start of the High Holy Days, we start to focus on our community security to make sure everyone is taking the appropriate steps to be prepared for what is the busiest time of year for the Jewish community," Jim Hartnett, director of community wide security at the JFC Security, LLC, the security provider for the Jewish Federation of Cleveland, told the Cleveland Jewish News on Sept. 5.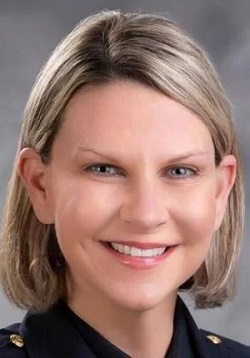 Ahead of the Rosh Hashanah, Yom Kippur, Sukkot and Simchat Torah, the Jewish Federation of Cleveland, the University Heights Police Department and the Beachwood Police Department shared how synagogues and individuals can stay vigilant and what their forces are doing to protect their communities.
In addition to an increase in law enforcement personnel for the holidays, there are numerous "below the surface," security technologies not readily apparent to the public being deployed and operating 24 hours a day to help keep our community safe. JFC Security collaborates with each area synagogue to make sure they are following recommended proven security methodologies to stay safe for not just the holidays but throughout the year, Hartnett said.
These methodologies include having a layered security plan that includes maintaining a visual on the parking lot before, during and after services, maintaining tight access control to the building, testing of emergency communications and training of staff and volunteers on emergency procedures, he said. Each synagogue should contact their local police department to provide their High Holy Day service schedule and request an on-site walk-through of the building to review internal safety protocols, Hartnett said.
"As we know, this time of year there will be a lot visitors and unfamiliar individuals attending services that are not typically known," he said.
Hartnett said synagogues should also be aware of the recent phenomena called "swatting."
"It is the act of making false emergency calls to 911 or other significant emergency numbers to elicit a response from security," Hartnett said. "They are trying to cause panic. Our concern, and Jewish agencies nationally, is there may be an increase during High Holy Days."
Local law enforcement is constantly collaborating with the JFC Security and other Jewish entities for safety and security, according to University Heights public information officer Lt. Todd Kinley and Beachwood Police Chief Katherine McLaughlin.
"In my 35 years with the department, UHPD has always been concerned with providing visible and professional services to the entire community, and particularly during the Jewish High Holy Days in the Jewish community," Kinley wrote to the CJN in a Sept. 7 email. "We work closely with the Jewish Federation of Cleveland, as well as surrounding departments, and share information on a regular basis on any matters of concern."
Kinley and McLaughlin said their police departments have prepared for increased patrols and visibility at all Jewish institutions during the High Holy Days.
"Our officers are well aware of the heightened concerns around this time of year and are familiar with other incidents that have taken place at other Jewish facilities and functions across the country and will be doing everything in their power to ensure that our community remains safe," Kinley said.
Additionally, some institutions have hired off-duty officers to provide additional security, he said.
As many members of the community will walk to and from services, Kinley and McLaughlin urge pedestrians to remain in groups and remain on the sidewalk when possible as well as remember the phrase "if you see something, say something."
"We encourage all the community members to contact our agency, our dispatch, if they see anything that they feel is suspicious or out of the ordinary," McLaughlin told the CJN on Sept. 5. "I would rather you call, and it be nothing, then not call and it's something."
Looking ahead, Hartnett suggested synagogues and organizations sign up for the JFC security's free training programs which are offered year-round.
"We do training throughout the year in the form of dealing with hostile intruders, stop the bleed, usher greeter training, bomb threat management and how to detect suspicious activities," Hartnett said.
Additionally, the JFC Security is conducting on-site safety audits throughout the year at all synagogues to be sure radios, alarm locks and security measures are in place, Hartnett said.
Here in Cleveland, we have a strong "culture of security" that emphasizes four principles: "awareness, target hardening, community training and law enforcement collaboration," Hartnett said.
He said that the most important way to stay safe from those who might seek to cause harm is to report suspicious activity immediately by calling 911, and having the training to know what to do in a critical incident.
"It is how we will protect ourselves, loved ones, and our Jewish community to ensure its future continues for generations to come," Hartnett said.