04/09/2021
Kindertransport Organizer's Kin Stresses Helping Others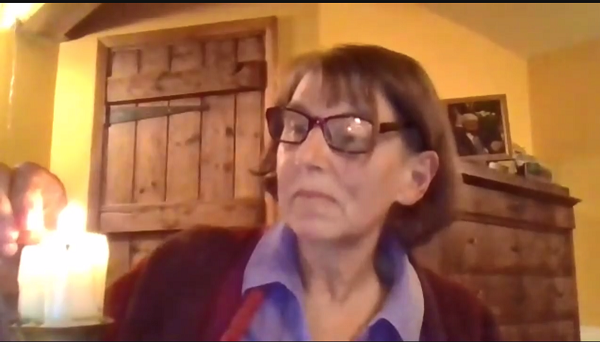 McKENNA CORSON | STAFF REPORTER
Article reprinted with permission from Cleveland Jewish News
Barbara Winton, the daughter of Czech and Slovak Kindertransport organizer Sir Nicholas Winton, urged a virtual crowd of 285 to help others in need like her father did during the Jewish Federation of Cleveland and Kol Israel Foundation's annual Yom Hashoah V'Hagvurah event April 7.
Meeting the Holocaust remembrance event's theme of rescuers, the evening honored Londoner Nicholas Winton, who had devised a series of transportations via train that rescued 669 refugee – and mostly Jewish – children who had escaped to Prague and took them to the United Kingdom in 1939.
"He believed that helping others was the most meaningful and satisfying way to live one's life," Barbara Winton said. "Of course, he believed that compassion was necessary, as well as knowledge of the problem. But without action, nothing changes. And without action, there is no possibility of making life better for those in need."
Barbara Winton said that her father, who at the time was a 29-year-old stockbroker, became involved in the project after visiting Prague per a friend's request to see the efforts being done to help the tens of thousands of refugees who had fled the Sudetenland following Adolf Hitler's expanded control.
In Prague, Nicholas Winton witnessed thousands of children living in abysmal camps around the city whom weren't being considered to receive help from other groups providing assistance in the area. Nicholas Winton, along with English teacher Trevor Chadwick, set about creating a way to move the children to safety by train to Poland and then to the U.K.
The U.K. required Nicholas to find a foster home and a $70 (or $2,750 today) guarantee for each child before they could be transported. Nicholas Winton and other volunteers wrote to papers and magazines asking for help with the project.
"'There is a difference between passive goodness and active goodness, which is, in my opinion, the giving of one's time and energy in the alleviation of pain and suffering,'" penned Nicholas Winton in a letter he wrote for a newspaper in May 1939 that Barbara Winton read aloud. "'It entails going out, finding and helping those in suffering and danger, and not merely leading an exemplary life in the purely passive way of doing no wrong."
Eight transports of 669 children left Prague for London over summer 1939. On Sept. 1, Germany invaded Poland and closed the borders, and thus no additional transports scheduled to rescue thousands more children were able to continue.
Barbara Winton shared that her father and Chadwick had felt like failures in September 1939 as they had only been able to rescue a small portion of their list containing thousands of children. But years later when Nicholas Winton was reunited with some of the children he had saved on a television program, he saw that even though he hadn't reached his goal, he had still made an enormous impact. It's estimated that because of Nicholas Winton, 6,000 to 7,000 people are alive today.
Barbara Winton encouraged those on the call to follow in her father's footsteps and help others instead of sitting idly by and hoping others will intervene with needed aid.
"Like my father, when you help someone today, you cannot know the ripple effects of that action over the years," Barbara Winton said. "He was lucky enough to live long enough to find out the results of his actions, but in 1939, my father and his colleagues did what they did because they felt it was the right thing to do, morally, and was necessary to save lives. All action to help others is worthwhile. It's simply the right thing to do."

The memorial event also featured words from Rabbi Scott Roland of Congregation Shaarey Tikvah in Beachwood, as he urged people to never forget the genocide and its effects still felt to this day.
"(Yom Hashoah V'Hagvurah) is a day when we remember the catastrophic events of the Shoah, as well as the heroic strength of those who fought back, those who rescued others and those who survived," Roland said. "Though this day invites us to consider the limits of strength, both human and divine, we also know that the memories of those murdered and those who survived are eternal. May they continue to teach us, may they continue to inspire us and to rescue us from ever witnessing such tragedies again."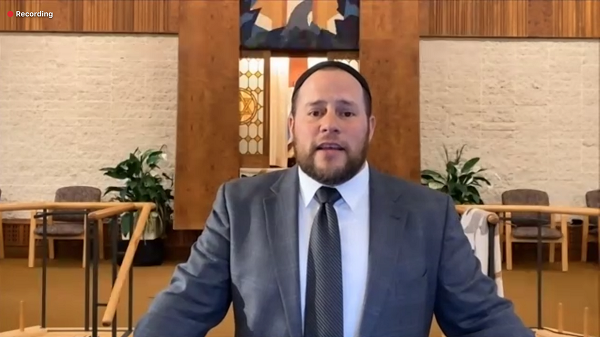 Six memorial candles were lit by Holocaust survivors Roman Frayman, Rose Gelbart, Erika Gold, Helen Marks, Eva Sands and Judith Shamir, and their stories of survival were shared by Robert Rosen. Two additional candles were lit by Barbara Winton in honor of her father, and Vince Malatesta, in honor of his liberator father, James Malatesta, who died March 26.
Rabbi Matt Eisenberg of Temple Israel Ner Tamid in Mayfield Heights sang the "El Malei Rachamim" and recited Mourner's Kaddish.