12/20/2016
Challah & Tomato White Bean Soup
Kosher Nutritious

by Caroline Sharvit
It took me several days, but I have recovered from all the excitement of co-chairing the 3rd Annual Cleveland Shabbos Project Challah Bake that took place at the Cleveland Convention Center on November 10. With nearly 1500 women in attendance, it was the largest Cleveland Challah Bake yet!
As promised in my previous blog, I wanted to provide you with the official Cleveland Shabbos Project Challah Bake recipe. In addition, since the weather is about to take a turn for the worse, I am including a recipe for tangy, hearty Tomato White Bean Soup, which is a staple in my house because I can throw it together in under 10 minutes. Not to mention that it is really tasty, too. Paired with a green salad, it will make a great light meal on a cold, wintry day.
I served it last night with tuna spinach patties, corn soufflé (both of which I will share in another blog) and salad. I thought I'd have leftovers to send to school today, but nothing was left. I hope this soup is a big hit in your home, as well.
So here goes:
Official Cleveland Shabbos Project Challah Bake Recipe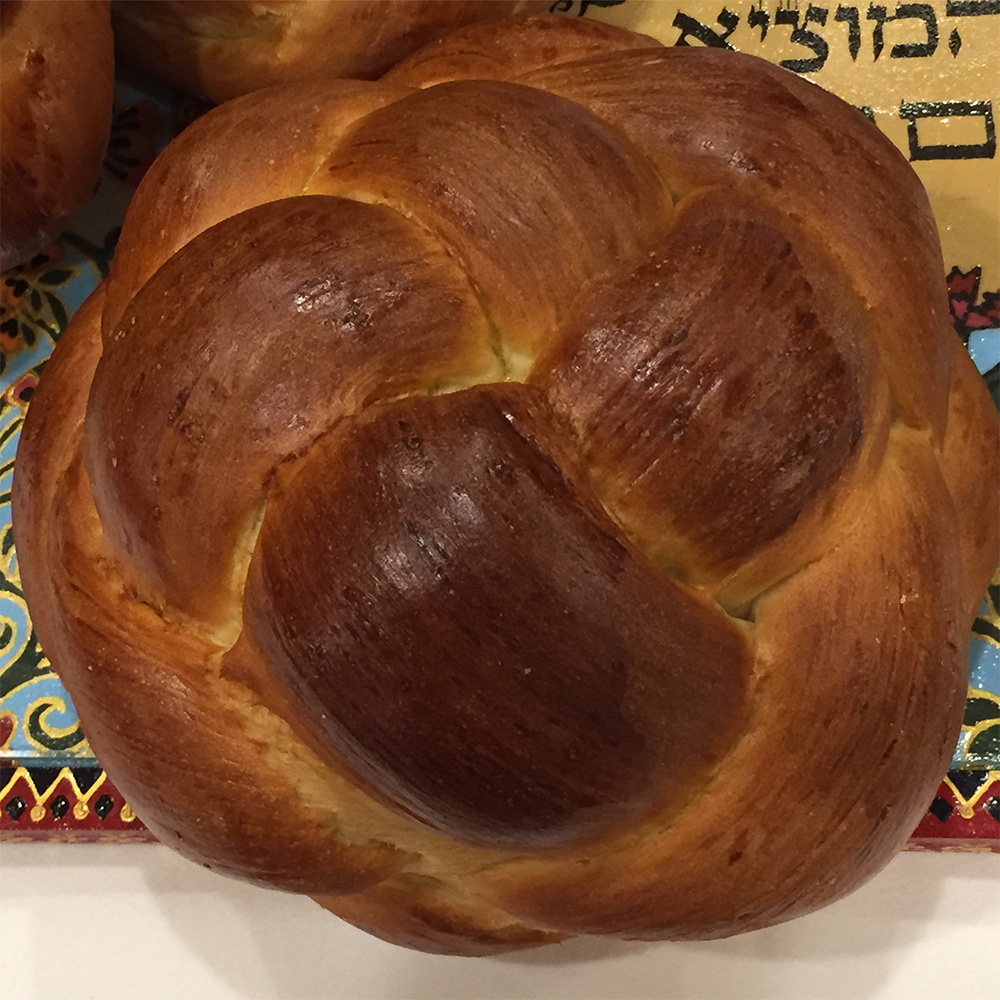 Ingredients:
1 tbsp. fast acting yeast
1/3 c. sugar
1 c. warm (not hot!) water
4 c. bread flour
1/3 c. oil
1 tsp. salt
Egg Wash (optional):
Egg yolk
3 tbsp. water
Directions:
Place yeast, salt and water in a bowl. Mix and let sit for about 5 minutes – the mixture should start to form small bubbles or start to look frothy.
Add flour (if possible tap the flour into the bowl through a mesh sieve – it incorporates a lot of air into the flour and will help make your challah extra fluffy, but if you skip the sieve step, it will still be yummy).
Add the oil and salt.
Use a mixing spoon or your hands to incorporate all the ingredients until a cohesive dough is formed. Continue kneading by hand until the dough is stretchy and pliable, about 5 minutes. It will start to toughen up if you knead if for longer, but will relax when you let it rise as per the next step.
Place the dough in an oiled bowl and cover with a plastic bag. If possible, place it in a warm spot in your kitchen and let it rise for 1 hour.
After 1 hour, the dough should have about doubled in size and be very soft. Punch it down and divide the dough into 2 portions.
Shape each portion to your liking, for example by doing a 3 or 4 strand braid. YouTube has many step-by-step videos detailing all kinds of beautiful challah braiding and shaping ideas.
Preheat the oven to 375.
Place the challahs several inches apart on a large cookie sheet lined with parchment paper, and cover the challahs with a towel. Let rise for 30-45 minutes until challahs nearly double in size again.
If desired, prepare the egg wash and gently brush the challahs with a pastry brush.
Place challahs in the oven and lower heat to 350. Bake for 28-32 minutes until challahs are brown. To check challahs for doneness, at the end of baking time tap them on the bottom. You should hear a hollow sound. If you do not, place them back into the oven and bake for another couple of minutes.
Remove challahs from pan and place on a cooling rack. Allow to cool to room temperature. Store in an airtight bag and use within 1 day or place in freezer until ready to use. To reheat frozen challahs, wrap them in foil and place in a 250 oven for 1-2 hours, until soft and warm.
Share with friends or family you love at your next Shabbat dinner!
Tomato White Bean Soup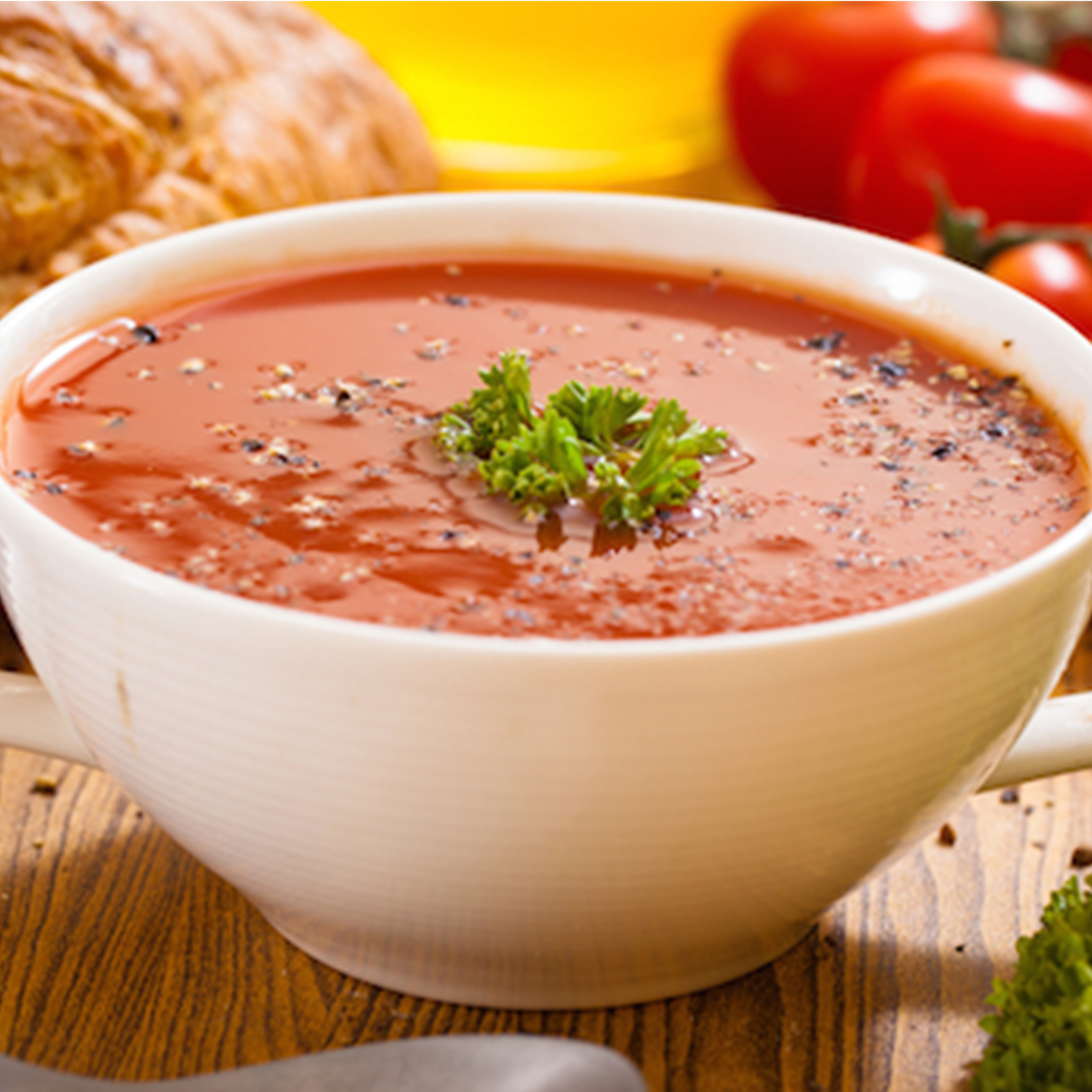 Ingredients:
2 tbsp. olive oil
1 tsp. cumin
1 tbsp. paprika
2 cans no salt added diced tomatoes
2 cans cannellini beans, drained and rinsed well
4 cloves peeled garlic
8 c. low sodium vegetable broth
pinch red pepper flakes
salt to taste

Directions:
Heat oil in pot and add cumin and paprika. Mix until fragrant.
Add diced tomatoes and cook until liquid is mostly reduced.
Blend until smooth with an immersion blender.
Add remaining ingredients.
Bring to a boil and then simmer for several hours, or until ready to serve.
As with most tomato based soups, this is delicious on the day it is cooked, but even more tasty the next day.
---
Whether the motivation is weight management, athletic performance or disease management, clinical nutritionist Caroline Sharvit helps clients incorporate their food preferences within the framework of a healthy food plan and promotes long term strategies aimed at achieving weight and wellness goals.
Caroline holds a Master's Degree in Clinical Nutrition from New York University, and is a Registered Dietitian Nutritionist and a member of the Academy of Nutrition and Dietetics.
She provides nutrition counseling for children and adults through Tree of Knowledge, an educational services provider in Cleveland, Ohio.