06/30/2016
Lions of Judah Celebrate at Social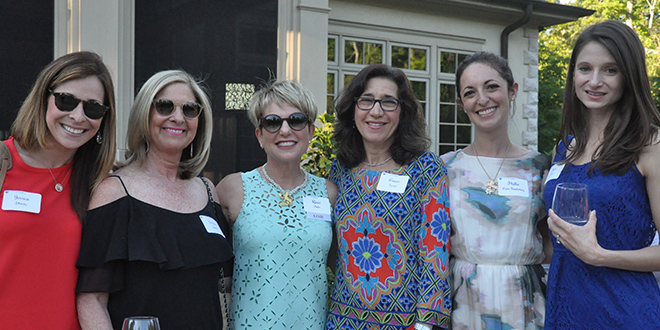 A magnificent evening! Thank you to all of our Lions of Judah who joined us last night at our Summer Social. Together, we are part of a sisterhood of 18,000 women around the world who choose to make a difference as a Lion of Judah, and we thank you for your generosity.
"I often think about the incredible pride I have as a Cleveland Jewish woman making a leadership gift in my own name," said Women's Philanthropy Chair Jennifer Korach, who welcomed guests to the Social. "Lions of Judah are the most dynamic philanthropic Jewish women in the world."
Mazel Tov, Reneé Chelm, recipient of the 2016 Kipnis-Wilson/Friedland Award, a prestigious, internationally-recognized honor given to the most inspiring women in Jewish communities around the country. Reneé joins a distinguished group of Cleveland women who have received this honor, including Ruby Bass (z"l) and Flo Chelm, Lois Marcus, Evie Safran, Eileen Sill, and Donna Yanowitz – all of whom were present at last night's Social. Our sincerest congratulations!
Thank you to our Lion of Judah Judah Co-Chairs, Beth Wain Brandon, Margaret Richards Frankel, Michelle Hirsch, and Susan Rubin. And, thank you to all of our guests for joining us.
We are Jewish Cleveland and we are Stronger Together!
---
Related Items