12/28/2020
Making a Nutritional Lunch Program for Seniors Possible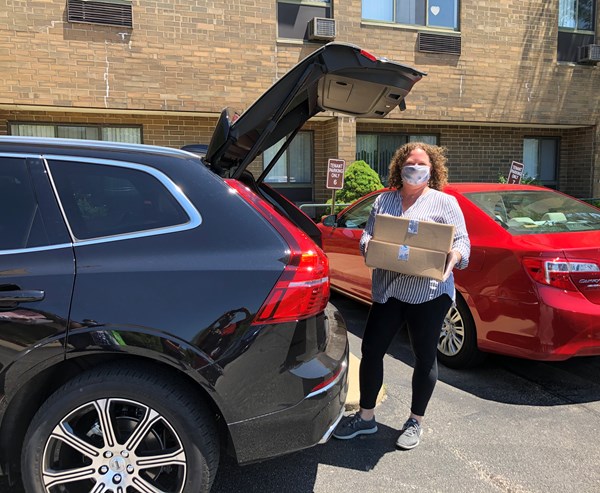 The Mandel Jewish Community Center's longstanding Lunch Plus program has shifted operations during the COVID-19 pandemic to continue to meet the needs of Greater Cleveland's vulnerable senior population. Previously serving hot kosher lunches six days a week at the Warrensville Community Apartments, the Lunch Plus program now provides three freshly prepared kosher meals twice weekly delivered to the doors of more than 50 senior residents in need. The kosher meals are carefully prepared and boxed for distribution by the food service of Menorah Park.
The generous time and efforts of the Jewish Federation of Cleveland's Jewish Volunteer Network (JVN) make this vital nutritional program possible. The seniors who receive these meals are all 60 years of age and above living on limited incomes. They rely on the JVN's 20 dedicated volunteers who have regularly provided contactless delivery of six healthy meals per week since March 13. Beyond meeting an essential nutritional need, these Lunch Plus program volunteers offer a friendly voice over the phone after delivery, providing a human connection and serving as a trusted resource and link to social services for older residents, many of whom live alone and have been isolated due to health and safety concerns during the pandemic.
You make stories like this possible because of your support to the Jewish Federation of Cleveland's Campaign for Jewish Needs.