11/25/2020
Mandel Match Pays Dividends For Federation's Campaign For Jewish Needs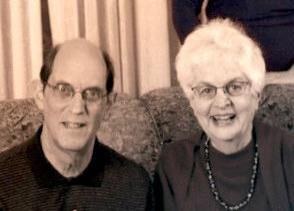 About these stories:
The CJN is sharing stories about people who have been impacted by the Jewish Federation of Cleveland as the 2021 Campaign for Jewish Needs comes to a close at 7 p.m. Dec. 9. This year, every new or increased gift to the campaign garners a matching donation from the Jack, Joseph and Morton Mandel Foundation, known as the "Mandel Match," toward the Federation's Coronavirus Emergency Relief Fund, up to $1 million. To donate to the Campaign for Jewish Needs, visit campaignforjewishneeds.org
SKYLAR DUBELKO | STAFF REPORTER
Article reprinted with permission from Cleveland Jewish News
Toby Bresky has been involved in Cleveland's Jewish community for more than 40 years.
Shortly after relocating from Pittsburgh, Bresky said the Jewish Federation of Cleveland in Beachwood invited her to some of its programming. The mother of a special needs child at the time – "my daughter just turned 45, although she won't admit it" – Bresky said her daughter's difficulties inspired her advocacy for group homes within the community all those years ago.
"There were no programs in the Jewish community, all the programs were in the Catholic community, and that bothered me," Bresky said. At the time, Bresky was volunteering for a preschool program run by Jewish Family Service Association of Cleveland.
She said the program's associate director came to her, asking about Bresky's involvement with parents of preschoolers with special needs.
"She said, 'Why don't you bring them to JFSA?'" Bresky said, "I was really not nice to her. I said, 'What for? For some social worker to say, Oh, so sad, too bad?' And I said, 'When you have a program, I'll bring you lots of people.'"
Next thing she knew, Bresky was put on a special committee run by the Federation with other Jewish agencies participating.
"I was shocked," she said. "What I didn't know at the time was that this woman I made this comment to had a child with a disability, special needs. There were no services in Cleveland and she had her (child) living in another state. I really said the right thing to the right person at that time."
Bresky has nothing but good things to say about former Federation President Stephen H. Hoffman's efforts as they aimed to accomplish shared goals of providing better care and programming for those with special needs.
"All he was doing was writing, writing, writing," Bresky said. "He said nothing during any of these meetings. The next thing I knew, he said, 'Give me proposals. I have the funders.'"
She credits the Federation, JFSA and the Mandel Jewish Community Center in Beachwood for making her dream a reality.
"What I learned after that meeting and what I learned in subsequent years is we were very, very fortunate to have Steve Hoffman," she said. "He knew how to get things done and he got them done, and he cared and he listened. That really made me want to work for Jewish agencies – which I did until I retired – and to be part of the Federation."
As a result, those agencies and Park Synagogue in Cleveland Heights and Pepper Pike helped allow Bresky's special needs daughter every opportunity, including the opportunity to celebrate a bat mitzvah.
"I had been pushing the JCC and they had let her in classes when she was little – she could be mainstreamed as long as I was there," Bresky said. "She's been going there since she was 3. The first words out of her mouth were, 'JCC.' Before she said, 'mom and dad,' she said, 'JCC.'"
Now an adult, Bresky said her daughter, Jill, lives in a home operated by JFSA. Always looking to give back, this year Bresky increased her annual gift to the Federation by 20%. Known as the "Mandel Match" for the Federation's 2021 Campaign for Jewish Needs, every new or increased gift to the campaign garners a matching donation from the Jack, Joseph and Morton Mandel Foundation toward the Federation's Coronavirus Emergency Relief Fund, up to $1 million.
"If I could have done more, I would have done more," Bresky said.
But due to the Mandel Match, "I thought this is a good time to do that right now."
Prior to committing to the Mandel Match for the 2021 campaign, the Mandel Foundation initially committed $4 million to the Federation's Coronavirus Emergency Relief Fund, which aids people who are newly vulnerable due to the pandemic.
"Let's say they give $25 more or a 5% increase to their annual gift," Hoffman, now-chairman of the Mandel Foundation, told the Cleveland Jewish News in August. "If they give $25 more to the annual campaign, we will give $25 to the COVID campaign. So the $500 donor increased their gift by $25 for the annual campaign, but also caused a gift to occur for the COVID campaign."
Funds raised for the campaign will help feed the hungry, care for the elderly and sick, assist those with mental health challenges and support those facing financial challenges, among other areas of support.
The 2021 campaign ends Dec. 9.