09/18/2023
Mandel Myers Fellowship Scholarships Assist Overnight Camp Counselors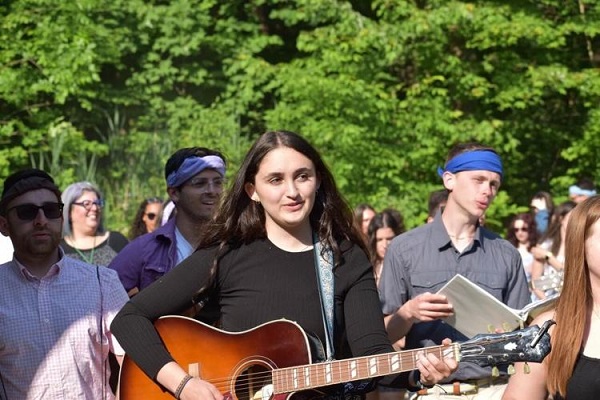 COURTNEY BYRNES | CJN
Article reprinted with permission from Cleveland Jewish News
Like many former campers, as Sadie Meyer headed off to college, took on more financial responsibility and faced more career pressures, she wasn't sure if she would be able to return to camp as a counselor.
Meyer, 19, was a camper at Camp Wise in Claridon Township for seven years, but now as a sophomore at Syracuse University in New York studying mathematics and biomedical engineering, she worried those camp days were behind her. The Mandel Myers Fellowship program made it possible for her to imagine coming back to camp, and still afford college expenses and gain career skills.
"I wanted the full-circle moment of coming back and giving back to the community that I grew up in," Meyer told the Cleveland Jewish News. "And it was like my second home, so I wanted to also return after COVID to reconnect with the place that I grew up."
Established in 2022, the Mandel Myers Fellowship program offers scholarships of $5,500 to returning overnight camp counselors and $4,500 to first-time overnight camp counselors. The scholarship is paired with three learning workshops to show how skills learned at camp can translate into their careers.
This year's program also added a mentorship aspect as counselors were paired with one of 10 camp staff alumni who live in Cleveland and are professionals in different career areas.
"They made you feel that camp counseling was something that you could put on your resume and could make you look like a recruitable person, regardless of your career path," said Meyer, a congregant of B'nai Jeshurun Congregation in Pepper Pike and resident of Orange. "It helped you showcase and showed that you can succeed because of the skills that you had at camp, and applying them to what you want to do."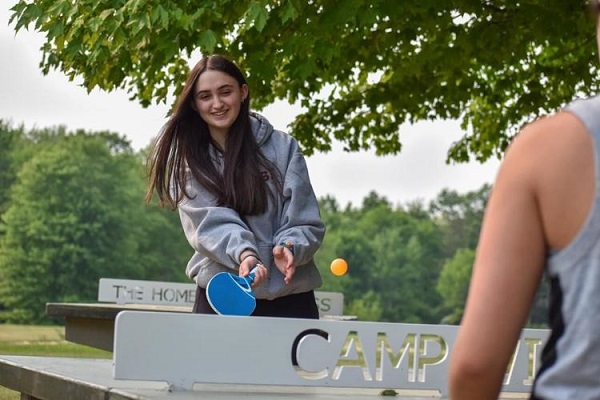 With a goal of pursuing a combined MD-PhD program to become a medical scientist, Meyer was placed in the health care group and learned from two mentors – Dr. Meryl Brown, a pediatric dentist, and Arica Jacobson, a pediatric nurse practitioner at Senders Pediatrics in South Euclid. Surrounded by other health care-focused fellows, she felt she was able to make connections that may lend to her in the future.
Leah Taylor, senior associate of outreach and engagement at the Jewish Federation of Cleveland, told the CJN the mentorship program was added based on feedback from last year's fellows, and while there were only 10 mentors this year, she hopes to grow this in the future.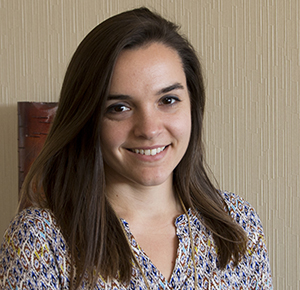 "I would love to grow that even more to have a wide range of career interests because there are lots of career interests among 69 fellows," said Taylor, a congregant of Anshe Chesed Fairmount Temple in Beachwood and resident of University Heights.
Fellows were asked about their majors, career interests and dream jobs, then paired with a mentor who could best help them achieve those goals, she said. In addition to the two health care mentors, other groups had a focus on business, marketing, engineering, law, education and Jewish communal work.
Celia Livshin led this last group as she is the senior director of national partnership strategy at Repair the World where she works with its national partners to bring service as a pillar of their work. She also spent a lot of time at Camp Wise, first as a camper, then camp babysitter and lifeguard, working her way up to counselor.
She enjoyed seeing the growth of the six fellows she was paired with, from discussing their goals at the start of camp to reflecting on the summer at the end.
"My goal was to be a point of reference for anyone who's interested in this line of work and ultimately be a connector for them or a networker should they ever actually pursue it," Livshin, a congregant of The Temple-Tifereth Israel in Beachwood and resident of Solon, told the CJN. "I think the Akron, Cleveland, Canton Jewish communities produce some of the best Jewish communal professionals that I've worked with, and surprisingly there's a lot of them amongst all the organizations I've been in. And it's always so fun to be able to play that Jewish connecting game, and camp in general, but Camp Wise in particular in Cleveland, seems to be a place that people can draw back to."
She said if the fellowship program existed when she was a counselor, she would have joined "in a heartbeat," but is glad to have participated now as a mentor.
For those interested in becoming a Mandel Myers Fellow, applications will open in December. For more information on becoming a fellow or a mentor, contact Taylor at ltaylor@jewishcleveland.org.