08/22/2016
Taking Leadership to the Next Level
Mandel Program Takes Leadership to the Next Level
Article reprinted with permission from Cleveland Jewish News.
By Carlo Wolff
Securing a slot in the Mandel Advanced Leadership Course at the Jewish Federation of Cleveland attests to the power and the promise of the applicant, suggests Enid Rosenberg, co-chair with David Heller of this year's MCAL.
The 17 students in this five-month course are seasoned leaders, said Rosenberg, but "there's so much more to learn."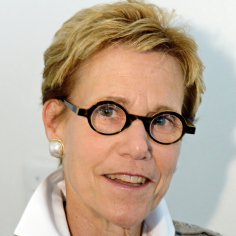 Forty to 50 individuals applied to a program with a ceiling of 18. It began in May with a two-day retreat and concludes Sept. 9 with a one-day retreat. Because the Mandel Foundation subsidizes it, it's offered to participants for $180. The course consists of 40 hours of direct contact with facilitators in groups of various sizes.
Susan Hurwitz, human resources development committee chair at the Federation, was asked to redevelop the course, leading to a freshening two years ago. The 2016 offering was the second iteration of MCAL 2.0.
Five or six years ago, the Federation found "they were kind of losing the people they most wanted to help advance," Hurwitz said. So she put together "a very unique combination of veteran leaders, along with young people who had already been identified as potential leaders," researched programs Jewish and secular, and determined what was critical "in a good leader at the very highest level, chairing agency boards, chairing committees, serving as officers of Jewish agencies or committees or leading a congregation as a lay leader or an organization like NCJW or AJC."
Hurwitz and Gary Shamis co-chaired the first group: nine men and nine women, all Clevelanders, representing the "entire spectrum of the community."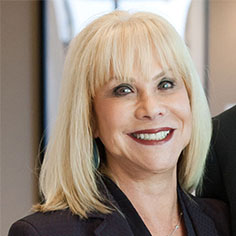 "The results were very gratifying; I think everyone learned something significant," Hurwitz said. "We have seen from that initial group a number of people already moving into senior leadership positions."
As Hurwitz's successor, 2016 MCAL co-chair Rosenberg is "thrilled" because, she said, "leadership means so much to Mort Mandel and also because I find it critically important that we help develop our future leaders.
" I think one of the things that we want to emphasize about his leadership is to help advance our agencies in the future," she said, in not only the Jewish but also the general community. The course gives participants "roots and people that they've worked with over a significant amount of time that they can turn to," she said, adding this group "has really, really, really melded together."
Rosenberg said she hopes this year's MCAL members get together once a year to "remind each other they're a cohort and there's always something to learn. Once you're done with the course, it shouldn't be over."
"I've been in other leadership programs that have been more focused on developing civic engagement," said cohort member Michael Cantor. "What I find different and more advanced with the Mandel course is that it helps me to investigate what my leadership strengths are and what my opportunities to improve are, both in terms of core leadership skills and my potential leadership opportunities in the greater Cleveland Jewish community.
"What I liked most about the course are the people I got to meet," said Cantor, who attends Park Synagogue in Cleveland Heights and Pepper Pike. The Solon man is managing director/principal at Allegro Realty Advisors in Cleveland and president of the American Jewish Committee's Cleveland regional office.
"They've already proven themselves to be leaders in some Jewish organizations and are developing the opportunity to be more engaged in the Jewish community in the future," Cantor said, adding he expects there "will be crossover opportunities to collaborate."
Mandel Advanced Leadership Class/2016
Rebecca Bar-Shain
Michael Cantor
Loren Chylla
Barry Feldman
David Fishbach
Jill Helfman
Becky Heller
Michael Klein
Adena Klineman
Susan Krantz
Erica Lazzaro
Eliana LeVine
Jared Miller
Stephanie Silverman
Brian Stein
Moish Tohn
Mitch Wolf
---
Related Items