03/14/2022
Mandel Supporting Foundation Grant to Ease Cost of Higher Education
Article reprinted with permission from Cleveland Jewish News
Jewish Family Service Association of Cleveland recently announced an expansion of its longstanding college financial aid program with the newly established Jack, Joseph and Morton Mandel Scholarship Program aimed at helping middle income families face the challenge of paying for college.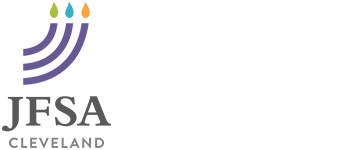 The program, which was established by a $4 million grant from the Jack, Joseph and Morton Mandel Supporting Foundation, will make grants of up to $5,000 available to eligible students over the four-year period of the Mandel grant.
Applications for the 2022-23 school year will be accepted on a first-come, first-served basis and became available starting March 15. There is no fee to apply for a grant. All funds awarded through the Mandel Scholarship Program will be paid directly to the educational institution in which the award recipient is enrolled.
"Middle-income families increasingly find themselves in a precarious financial position – they earn above the income threshold to qualify for a federal PELL grant, but do not earn enough to cover rising college costs on their own," JFSA President and CEO Susan Bichsel said in a news release.
She said in the release that this issue is compounded by the fact that there are fewer need-based financial aid programs offered by universities.
"This dilemma forces parents to choose between allowing their children to burden themselves with substantial loans or risking their own financial future to cover these costs," Bichsel said in the release. "Thanks to the generous support of the Mandel Supporting Foundation, and the assistance of the Jewish Federation of Cleveland, parents will now not have to make this difficult decision."
Jehuda Reinharz, president and CEO of the Mandel Foundation, said in the release, "We are pleased to support families who have worked hard and planned for their children's educational expenses but face unprecedented increases in tuition. These families are often met with unrealistic expectations of 'expected family contribution' that can jeopardize retirement and unfairly burden their children with a lifetime of student debt."
For more details about the grant and eligibility requirements, contact Jessica Rosenblitt, JFSA college financial aid program manager, at 216-378-3429 or email jrosenblitt@jfsa-cleveland.org.