04/02/2015
Meet Israeli Sensation, Idan Raichel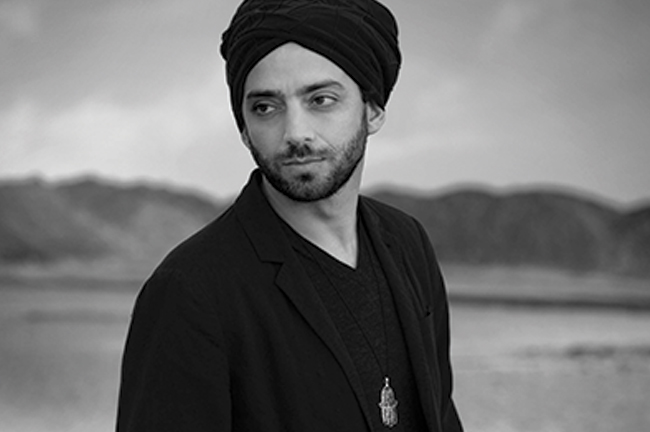 You don't have to travel far to hear the music of the world. Experience the multi-cultural sounds and entrancing fusions of Hebrew, Arabic and Ethiopian with a full-length concert by The Idan Raichel Project at this year's Yom Ha'atzmaut (Israel's Independence Day) celebration on April 23!

Limited guaranteed seating for the concert is available online. Reserve your seats today!

Get to know Idan and his group, The Idan Raichel Project, with these "Things to Know!"
Raichel served in the Israel Defense Forces (IDF) army band. It was at this point that music would become an essential part of his life.
Following his military service, Raichel became a counselor at a boarding school for immigrants, many of them of Ethiopian descent. It was there that he became inspired by Ethiopian folk and pop music.
While Hebrew is the dominant language in his music, Raichel also incorporates Arabic, Amharic, and Spanish. Experience the many flavors of music here:

Since The Idan Raichel Project landed on the map in 2002, the group has released eight albums, all of which have reached Platinum status. Check out one of his most popular songs, Shoshanim Atzuvot (Sad Roses):

Raichel cares! When he isn't creating music, Raichel is an avid supporter of the charity, Save a Child's Heart, an Israeli-based organization that offers free open-heart surgery on children from developing countries.
Not only are Raichel's songs adored in Israel, but he has received international attention with reviews and articles published in Billboard magazine, The New York Times, BBC Radio, and more.
Raichel has collaborated with over 95 multicultural artists and has traveled all over the world to perform. The group has made stops in Europe, South America, Hong Kong, India, and Ethiopia. Next stop: Cleveland!
Don't miss this unique musical experience! For more information about Idan Raichel, visit http://www.idanraichelproject.com/en/.