05/23/2017
Meet Jen Kaplan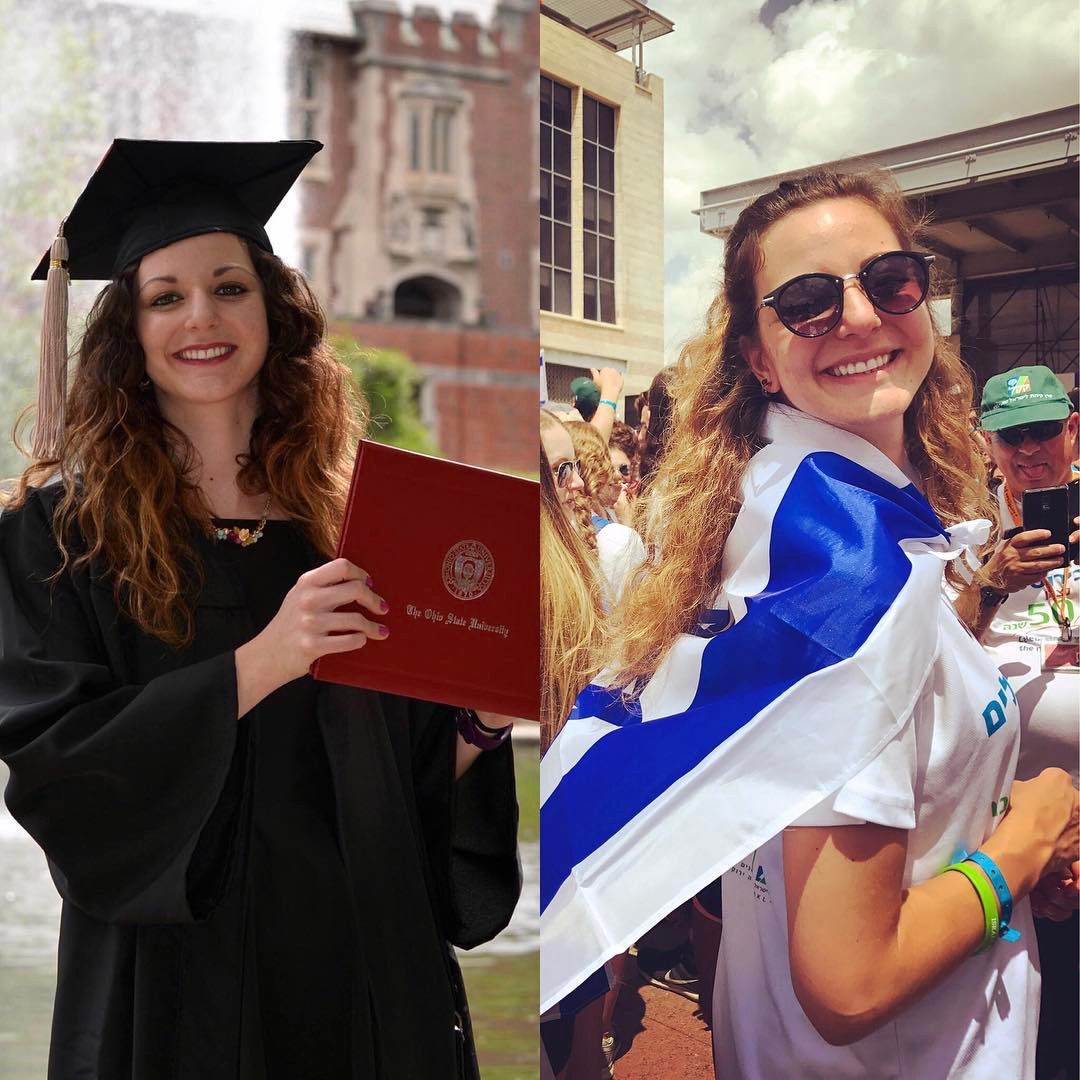 I graduated from The Ohio State University last May with a degree in Accounting. Soon after, I took a job at a prestigious public accounting firm. I realized after working full time in the field (and studying all other hours of the day for my CPA exams) that accounting wasn't a passion of mine - I wanted a more creative job, and even more than that, I wanted to be back in Israel. I spent time there during university through Onward Israel, an eight-week summer internship program supported by the Jewish Federation of Cleveland.
Upon my realization that accounting was not a fit for me, I built up the courage to resign with no future plans ahead.
At the time, I was also a resident of Moishe House Cleveland. There, the other residents and I hosted an event about all the Masa programs available in Israel, including a program called Destination Israel. I knew this was my chance to finally go back! A few weeks later, I applied for the program and got accepted for a five-month internship with a Marketing and Public Relations agency in Tel Aviv, Blonde 2.0.
I knew my life was about to change forever – and for the better.
I'm loving every minute of it. My job is going extremely well and I'm highly considering staying here in Israel after my internship is over. I've learned an incredible amount in the first two months so far. I've been able to work on everything from new crowdfunding campaigns to collaborating with the Israeli government on a project.
I know this all wouldn't have been possible without the support and guidance of the Federation and Masa Israel. They do an amazing job to find participants these internships and opportunities; the experience I'm getting here wouldn't have been possible in the States. I tell everyone who is considering living in Israel, this program can test if it's a good fit for you. There is a vast amount of start-up companies, working in numerous different fields and on countless innovative products and services. And even better, a lot of them will take Masa participants without prior experience and teach them from the ground up. If someone wants to get experience, in any field, Israel is the place to do it!
Destination Israel has been a self-revolution for me. Who knew a career path in accounting in Cleveland would turn into a marketing job in Israel? But I constantly say to myself, 'I wouldn't have it any other way.'
For more information about Destination Israel or other Masa Israel programs, contact Mirit Balkan at mbalkan@jcfcleve.org or 216-593-2921.
---
Related Items