07/14/2016
Meet Matthew: Onward Israel Spotlight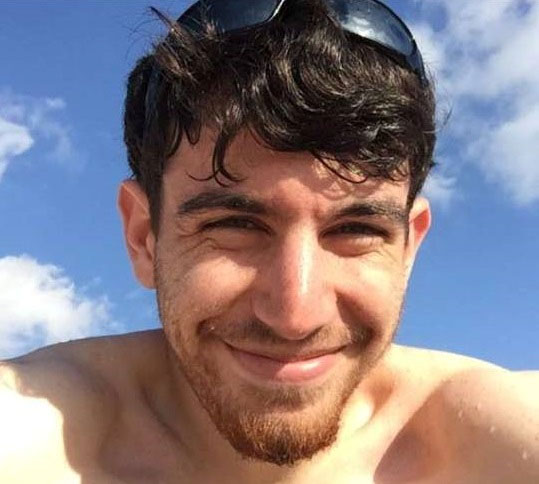 Matthew Turell shares his first month experiencing Israel with fellow Onward Israel Cleveland participants.
Hey! My name is Matthew Turell and I am a rising junior at The College of Wooster studying Vocal Performance.
I truly cannot believe that I have already spent one month in Tel Aviv. Between learning how to navigate the plethora of buses to realizing that Israeli time is a real thing (plans change every other second), I am dumbfounded by the fact that I am really here. Going into my junior year I can tell future possible employers that I have interned with the first art museum to grace the State of Israel.
Coming into this trip, I had no idea what to expect. The last time I came to Israel was three years ago on an NCSY sponsored trip. It was a glorified Birthright trip in which we toured the country and stopped by all of the major religious sites and cities. The thing I have come to like about this Onward trip is the fact that we are all entirely living on our own. It is entirely up to us to make the most out of this trip and to entirely "live" on our own.
Most recently we visited Gush Etzion and the winery that resides there. We took a hike along a path that was taken by our ancestors in ancient times and learned about the different groups of people who used the path over the centuries it has been here. We then moved on to a local winery to learn about the history of the winery. The winery bottles roughly 50,000 bottles a year. We also were able to listen to an inspirational speaker talk about his experiences in the IDF and his friend's experiences, both in and out, of the terrorist organization, Hamas. His friend later in his life decided that violence is not the answer. Day after day I continue to learn how large and intricate this conflict is.
Now with only a month left, it is time to see what new adventures come my way. Please feel free to contact me at mturell18@wooster.edu, for any questions or more information about the Israel Experience, Onward Cleveland program.
---
Related Items