07/05/2017
Meet Nomi: Internship Spotlight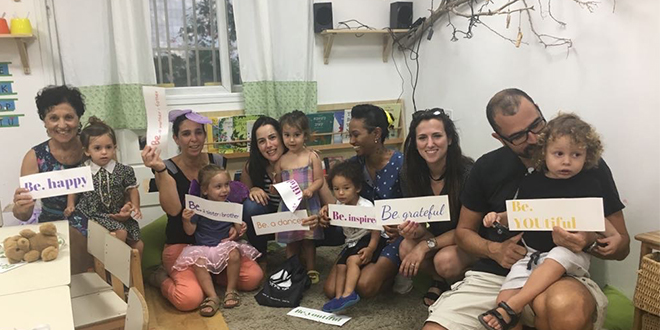 My name is Nomi Poprish and I am doing my internship with Onward Israel this summer at the 'Be.'
Be. is a social platform that strives to raise social and personal awareness in all generations. Through providing resources, a community, and educational materials prepared by a positive psychologist, Be. makes it interesting and meaningful for people of all ages to learn and practice important principles that enrich our lives. Be's three pillars of importance are to respect yourself, to respect others, and to respect the environment.
I have been spending most of my time doing research on sustainable products for our market, planning/leading educational programming, and coming up with ways to bring the community together.
For example, every Wednesday, we host a cooking class at a local preschool here in Tel Aviv. This class gives children and parents an opportunity to bond in a way that is interesting for both of them. We incorporate important values like teamwork, patience, and appreciating the sources from which the food comes from in hopes of instilling a more conscientious mindset within the children. I have also been given the opportunity to incorporate my own hobby and am planning to lead a rock climbing clinic for children within the next couple of weeks!
I have met a great deal of people that have encouraged me to stay active within their projects even after this summer ends, many of which have inspired me to pursue my own projects back in America.
It is bittersweet that there is only a month left of this program, but I am excited to see where it will take me! Thank you Onward Cleveland and Israel Experience!
---
Related Items