10/23/2017
Meet Our Super Sunday Co-Chairs
Super Sunday is October 29! It's an exciting day for the Cleveland Jewish community. It's a day to come together as one and raise money for the 2018 Campaign for Jewish Needs.
We sat down with this year's Co-Chairs Mitch and Laura Wolf of Beachwood, Anthony and Erica Lazzaro of Moreland Hills, Jason and Allison Wuliger of Kirtland, and Ezzie Goldish of University Heights to talk about what makes Super Sunday so special to them and why we all should get involved.
Q – This year's Campaign theme is once again, Inspire – what inspires you about Super Sunday?
Mitch and Laura Wolf: "There are probably very few of us who haven't been touched by something the Federation does and it's wonderful on Super Sunday to bring everyone together to honor that. We'e providing food for people who don't have enough, we're providing mental health support for people who need it. Federation is providing Jewish education, religious education, and heritage; there are so many pieces of our community the Federation supports. It's hard not to be supportive of what the Federation does."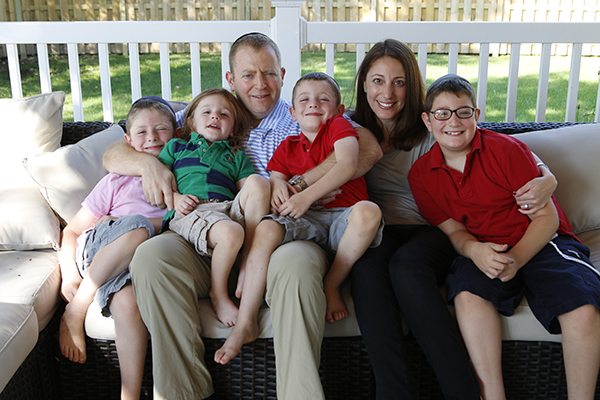 Anthony and Erica Lazzaro: "Super Sunday is a day to rally our Jewish community around philanthropy and its importance to sustaining all the good things the Federation does throughout the year. It's a fun, family-friendly, and energizing environment that pulls together a cross section of our entire community. Super Sunday is an amazing way to show the power of people and the impact we can have on sustaining the future of Jewish Cleveland."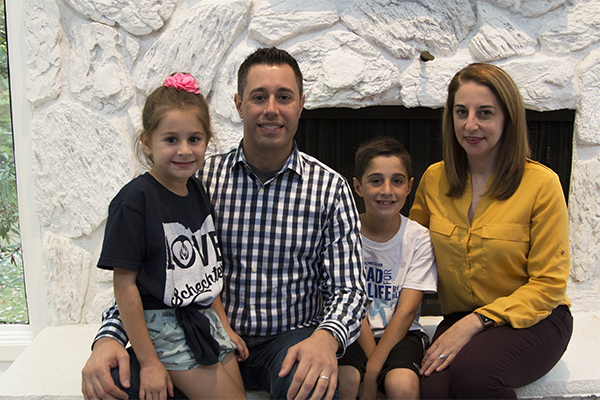 Q – What makes Super Sunday a great event for the entire community?
Ezzie Goldish: "It's taking part, in such a meaningful way, to make a difference for such an incredible united community. No matter who you are, we're trying to help everyone; we're making sure we have the resources to take care of all of us, and in all stages of life. It's an incredible feeling to see an entire community taking part in something like that. You're able to see kids of all ages as well as seniors - people of every spectrum - all in one place working towards the same goal."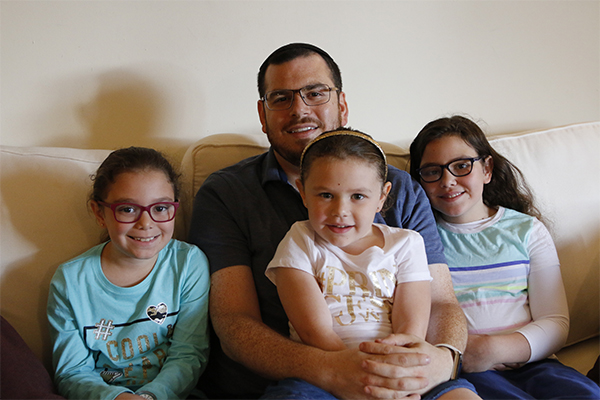 Jason and Allison Wuliger: "Without our community coming to the Federation on Super Sunday to make the calls, and without the people willing to answer the call, there are people who will pay the price, there are people who won't be able to eat, there are people who won't have community - whether that's in Cleveland or around the world. It's a source of great pride for us that we are able to be a part of this great and meaningful event. And I hope it's a great source of pride for everyone who comes out to Super Sunday. It's the concept of tikkun olam (repairing the world). And we have to take care of our community."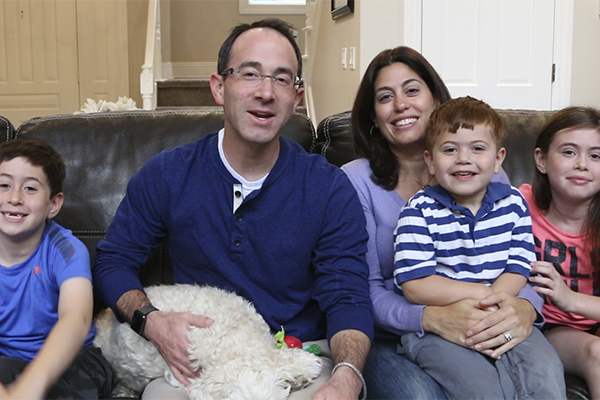 Come join the Wolf's, Lazzaro's, Wuliger's and Goldish's for Super Sunday at the Jewish Federation of Cleveland on October 29.
Register Now at www.jewishcleveland.org.
---
Related Items