06/21/2016
Meet Sarah: Onward Israel Spotlight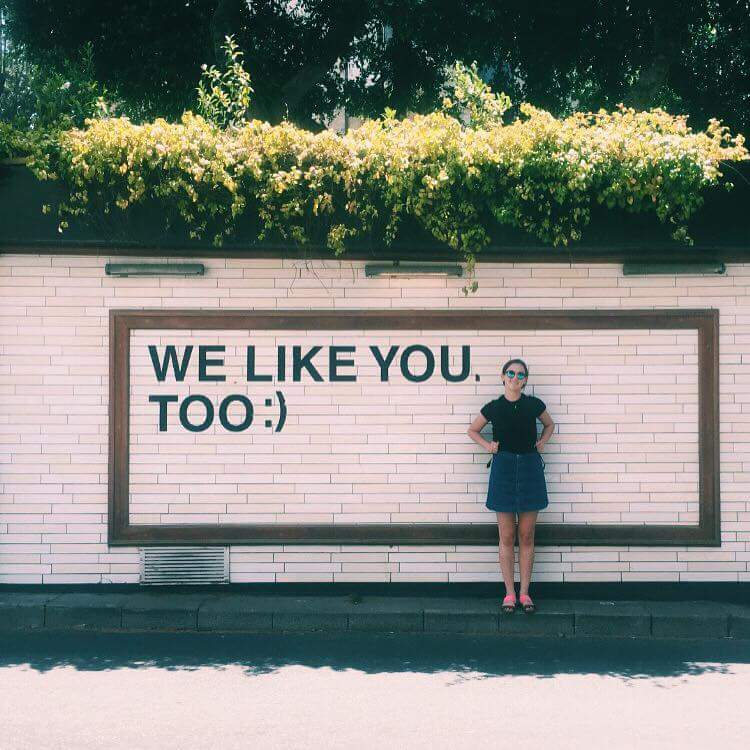 Sarah Adler shares her first few days experiencing Israel with fellow Onward Israel Cleveland participants.
One week of living in Tel Aviv and we have learned the worst insult we can get is "Taglit?" Maybe it feels insulting because we are desperately trying to blend in, or maybe it is because it sounds so much like the word we repeatedly use in apologies, "Anglit" (English) –but it has just fueled our desire to go to the beach more in hopes to darken our Ashkenazi skin. Like any good tourists, the beach is where we spend our time. Even when we aren't there, it is with us in the form of sand. At night when I crawl into my narrow bed, my feet brush up against the sand I tracked in for earlier that day. But it isn't so bad, in fact it feels nice, and will certainly feel better once my roommates and I figure out how to use the washing machine.
We have all learned that the Shuk is our best friend. Eating falafel and shawarma everyday may have cut it for Birthright, but our guts beg us to take the road towards Jaffa every couple days to find some fresh fruit and vegetables. The Shuk is my favorite part of Tel Aviv. The rest of Tel Aviv, with the English on the street signs and AM PMs on the corners, has an American scent to it; even with its rows of tourist-y items the Shuk breathes of Israel. I think it is because everything truly does feel foreign (is lamb on the side of the road even kosher?)
Yesterday at the shuk, I bought a large pink tapestry with a sun on it that was perfect for lying out on the beach. Many of us bought tapestries because we don't need towels – just the sun to try us off after running into the Mediterranean.
We have only been here a short time, but as always, Israel feels like home. I am curious to see where the land takes us. For now, it is Shabbat at kind stranger's homes and bars that promise Americans cheap drinks. For later, who quite knows.
Please feel free to contact me at sadler@berkley.edu, for any questions or more information about the Israel Experience, Onward Cleveland program.
---
Related Items